What to watch out for in SEO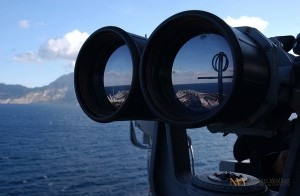 Last week in our blog we outlined the reasons why it is beneficial for a business to hire an SEO company. However, we recognize that many people are hesitant to even talk to us because they have been burned in the past by shoddy SEO companies. Here at Nolen Walker, we are dedicated to a high level of integrity in all we do. Unfortunately, not every company practices ethical SEO. Some employ what is called "black hat" SEO and these companies can damage your domain name permanently.
Worried about your website? The following are five red flags of a bad SEO company.
1. Unreasonable Promises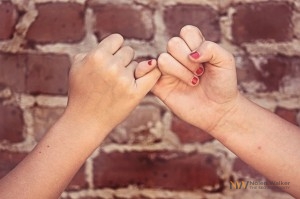 If you talk to an SEO company and they GUARANTEE you the number one spot on Google's search results page for the most important keyword of your industry, be very wary. Although an SEO company can guarantee to improve your rankings, no one has the ability to promise the first spot on Google. That is because Google's algorithm is complex and the variables within it make this promise unreasonable.
In Google's very own words from their SEO guidelines:
"No one can guarantee a #1 ranking on Google."
2. Inbound Link Building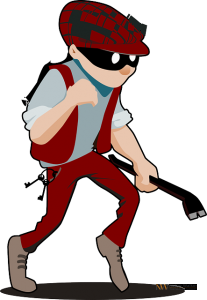 If the SEO company you are conversing with (or have already employed) talks about inbound link building, ask for further details. If they mention link farming or promise to build you hundreds of new links overnight, run the other way. Spam inbound linking was once a tactic employed by almost every SEO company. But it breaks Google's guidelines and today they penalize sites severely for breaking this rule.
At Nolen Walker we have a high level of ethics and will not spam your site with bad inbound links just to gain fast results. We are in it for the long haul.
3. Long Term Contracts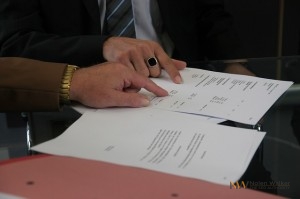 Is the SEO company asking for a long term contract? If so, stop and ask yourself why? At Nolen Walker we do not make our clients sign long term agreements. In fact, we provide month to month contracts. Why do we do this? Simply put: We believe in our results. If a company is asking for a year or two agreement, they may not deliver high quality results and realize they have to lock you in at the start.
Although we do invest a lot of hours and work upfront for our clients, we still do not require long term contracts or upfront fees.
4. No Portfolio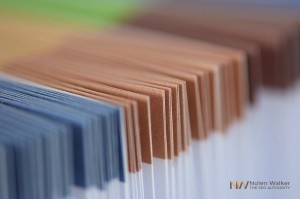 When you look to work with an SEO company, it is important to see a portfolio of their previous clients. This previous client base will demonstrate to you the quality of work they provide. If a company is hesitant to tell you about any of their clients you must ask why. We are happy to show people our current clients. Our work proves our value. But an SEO company that is implementing black hat SEO will not want to show you their portfolio.
Current clients should be happy, performing well and have beautifully designed sites. Anything less is a sign you should seek a new SEO company.
5. Copied Content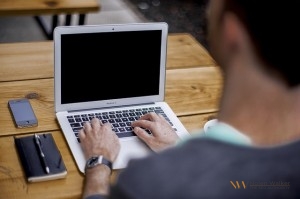 This point seems like it should go without saying: Do not employ a company that uses copied content. However, it is an easy way to catch a bad SEO company. Check their website's content and equally important their blog's content. Is it copied or duplicated? A quick tool to use is Copyscape, a website that will allow you to check a web page for copied or duplicate content. If the SEO company is not even writing original content for their own site / blog, odds are good they will use copied content for yours. If they will provide a portfolio, check their current clients for copied content also. And ask them about their unique content policies.
We never copy content. In fact, we have a team of professional writers and an editor on staff who all work together to ensure you only have premium, optimized content.
These five red flags of a bad SEO company can help keep your site from being penalized by Google and other search engines. Feel free to contact us with any further questions about avoiding improper SEO.