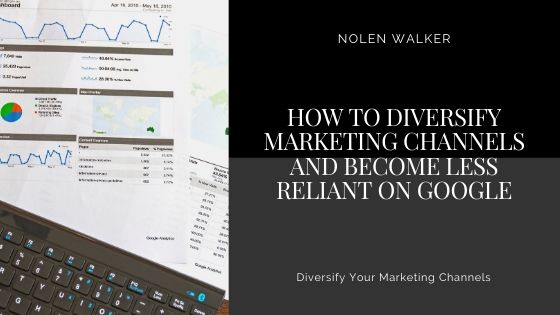 Google is the industry standard when it comes to marketing campaigns online. This is for good reason, however: more than 90.46% of searches worldwide go through Google. When you consider that literally billions of people now have the ability to get online and that 80% of them are searching with Google, that means a whole lot of potential eyeballs that can see your product or service.
Google AdWords, meanwhile, is the standard in the industry when it comes to pay-per-click advertising. A pay-per-click ad is one that attaches itself as the user goes through their searching. This will keep that business in the peripheral of the user and doesn't cost the company anything until it is actually clicked. It is a cost-effective way to get more leads for your business.
And with their purchase of YouTube, your ads can show up on only Google platforms and still have an enormous potential audience. Being able to have your ad pop up on millions of websites and reach over 90% of users on the internet, it is kind of hard to imagine what your options are if you are either banned by the internet giant or if you are simply looking for other avenues.
If that is the case, you might have to get a little bit creative but there are certain strategies that you can implement that can make your marketing applicable even if you are no longer relying on the powerhouse that is Google.
Spread out your offerings
One thing that will get you restricted, if not outright banned, by Google is advertising something like "technical support by third-party providers". Still, if you create a blog that is valuable with things like trustworthy tips or discussion trends, you can then pay to promote those specific articles on social media platforms like Instagram and Facebook.
Those two sites are hugely popular, reaching millions upon millions of users each and every single day. You could use these articles to help draw new customers to your website which would then potentially attract a new audience to your services.
Social media is a great way to help avoid the giant that is Google. The aforementioned methods are proven to work with constancy as well as quality content; you could also build a Facebook Business Page as a way to attract users to your page to see what other customers are saying about your business and to get a better idea as to the trustworthiness and reliability of your business as a whole.
Twitter is another fantastic way to drive traffic to your website. When you create the unique content mentioned above, you would then be able to share it out to your audience on Twitter and even reach users who might not know about you or your business using the correct hashtags. Additionally, you can tweet out links to your content which will then drive up traffic to your website. The more eyes that you have on your website, the more potential conversions to actual dollars that you can potentially make.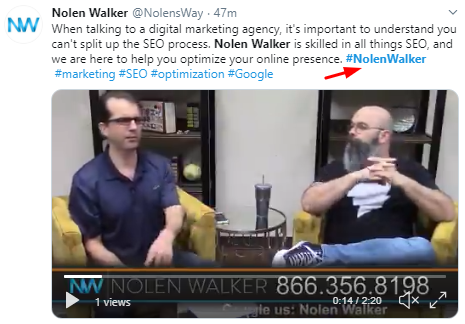 Use influencer marketing and email campaigns
What exactly is an influencer marketing platform, you might be asking? Well, it is a software solution that has been designed to assist brands with their influencer marketing campaigns. These provide discovery tools for agencies and brands and will offer pretty massive searchable databases for finding potential influencers.
Let's say that your business is centered around a clothing line. These influencer marketing campaigns would entail finding influencers from YouTube, Instagram, Twitter, and other forms of social media and paying them to advertise your goods or business. Influencers have been shown to have a tremendous and unique impact on the way businesses reach their audience, particularly if they have a younger demographic.
Email marketing might sound outdated but it continues to be one of the most consistent methods for reaching your audience and letting them know who you are and what you have to offer them. Obtaining that valuable user information – name, email, address, etc. – is how businesses continue to grow.
They send out a feeler email offering their services or a discount on one of their products to entice the user. The user will then usually either dismiss it entirely or go to the company website to see more about that business. This is huge as it is the goal of your marketing to drive traffic to your custom mobile website so that users can see what you have to offer. Just getting your product in front of as many eyeballs as possible can make a huge difference towards your bottom line.
Email marketing is also a great way to get customers to leave you reviews. Reviews are one of the most important aspects of an online business for several reasons. If you are not banned from Google, having good reviews (and a good amount of reviews) can make a huge difference in your SEO ranking, making your website that much easier to find in Google search rankings.
Reviews are also the quickest way to vet your business. Obviously, most businesses will tell you how great they are; few are going to say that they are mediocre or bad at what they do. So, you need to be able to vet that they are in fact what they say they are, right?
Reviews left by others who have used your service or business is a great way to build trust with potential clients. If you have a ton of positive reviews, it should not take long to build a level of trustworthiness with the audience that you are attempting to reach.
Even if you have negative reviews, that is okay so long as they are not overwhelming in number. Addressing negative reviews in a constructive manner will show whoever is looking through the reviews that you cared enough to take the time to address the situation. It is obviously better to have positive reviews but addressing that criticism positively will go a long way.
Focus on building your brand, reputation, and SEO
Even if you are looking for a way around making Google a focal point, optimizing your SEO strategy will only help to make your site more of an authority. Websites that have exceptional SEO, with content so good that it generally ranks in the top three of the results on Google, will only be outranked through the Google AdWords network.
Not only that, websites that did not have to pay for users to find them generally are deemed as more trustworthy and far more clickable than those who have the ad marker next to its name. Building that level of trustworthiness makes your website an authority in the industry and makes the user more likely to click on your page.
Likewise, building your brand and reputation is equally as important. Let's say you are a new business and don't really have that many reviews or much of an online footprint. Working to get positive, quality reviews as soon as you can help to make your brand more trustworthy.
Additionally, when consumers begin to recognize your business for being trustworthy and a reliable source within the industry, you not only begin to become an authority on the subject but your brand becomes more recognizable for that specific thing.
Brand recognition is one of the most important aspects of getting users to notice a business and it is something that businesses everywhere strive for. If you can get your customers to begin associating your type of service or product with you specifically, you have successfully developed brand recognition.
Make use of alternative ad networks
Even though Google AdWords is the standard in the industry, that does not mean that it is the only option out there. Even if your industry isn't one that is in a restricted sector, you should still try to expand your overall online advertising platforms.
Depending on your goal, you can expand your reach, narrow your reach if that's your prerogative, and lower your cost per click rates. What you might not have realized is that it is possible to get too many clicks in Google AdWords if the clicks are lower in quality.
The broader your industry is, the better your chances are of racking up low conversion rates and higher advertising costs. When you get into a more specific niche, you are competing for less clicks but ultimately are looking at higher conversion rates. This is what your business is after.
Pay-per-click is a marketing technique that needs consistent, almost constant optimizing. When you use something like Bing Ads, for example, you can unlock a huge network of users that don't have much in the way of Google crossover. This means that the only way to attract them is through the Bing Ads network. Likewise, the aforementioned social media platforms make as excellent ad networks that can reach areas of customers despite not having a Google influence play its part.
There are many things that you can do to help your marketing grow even without Google on your side. It just takes a little work and creativity.