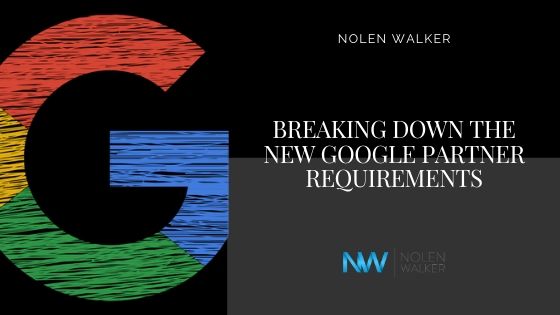 Google is an ever-changing beast, one that consistently makes updates to various things to ensure that it is functioning optimally. One such change has occurred in the Google Partner requirements.
With a new Google Partners program launching this year, that could mean changes for current partner companies. And in order to maintain their partner status with Google, they have to make those changes that will go into effect in June 2020.
Currently, Google is sending emails to their partner companies in order to help them determine whether they will maintain partner status under the new Google Partner requirements.
Breaking Down the Email
The Google Partner program, as stated above, is sending out emails to current partners to let them know what their current status is and what it will be as of June 2020 if those Google Partner requirements are not met.
This includes a few different things. The first is performance. This is based on revenue growth and retention of client's that a company sees as well as the growth in overall revenue and the number of advertisers that the company gets.
Meeting Google Partner requirements also means hitting a certain spending threshold. This means spending at least $20,000 on Google Ads within a 90-day period, whereas old Google Partner requirements stated that the number should be at least $10,000.
Google Ads requires certifications to be achieved as well. This is broken down in a bit more detail through links provided in the email, but these are the Google Partner requirements that must be met in order to retain partner status in June 2020. It is safe to say that these certifications apply to display, video, search, and shopping.
What Comes with the New Requirements?
So, what exactly does a company get for meeting the Google Partner requirements? With a steep uptick in the requirements necessary, especially from a Google Ads standpoint, it is helpful to know what is entailed in maintaining partner status.
Companies that meet the new set of Google Partner requirements will get access to a couple of new features and program benefits.
The first is a new partner badge. This includes more advanced requirements, more transparency, and even more guidance than ever on the actions that you need to take to earn that badge. That badge can mean greater potential traffic and even more eyeballs on your service or product.
There are also new status and product capabilities categories that are meant to help your company stand out. This is achieved by showcasing areas of proficiency in your company and providing more exclusivity in the market.
There are also more benefits that have not been elaborated on but claim to help business needs and the ability to drive overall customer success.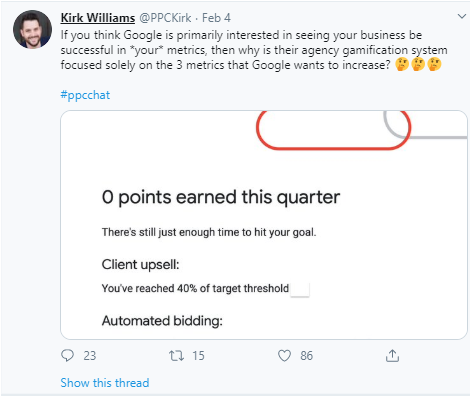 Understanding the New Requirements
A further, deeper understanding of the Google Partner requirements can help those looking to maintain their partner status or perhaps allow a new addition to the group. Without that understanding, it can seem confusing as to what needs to be done.
The first thing is hitting the aforementioned spending threshold. In previous incarnations of the Google Partner requirements, this meant spending $10,000 in a 90-day span across all clients under your manager account.
This number has gone up to $20,000 in that same 90-day span. This is not an insignificant jump up in cost and it could have a dramatic impact on certain consultants' ability to qualify for that partner status.
Next up is that more users will now need to get certified in order to meet those Google Partner requirements. Having just one user Google Ads certified will no longer meet the cut. Agencies will need to have half of its users at the very least who have admin or standard access to the manager account and pass relevant certification tests. This applies for display, search, shopping, and video.
This could be a huge change for mid-sized agencies and under. Google has added some further certifications and a detailed help page to clarify what needs to be done and by when.
Optimization Score Evaluations
From now on, agencies are going to have to pay closer attention to the recommendations tab. In order to determine whether an agency is meeting the Google Partner requirements, Google says that it will start evaluating the optimization score in your manager account that is currently located over on the recommendations tab.
Google has suggested that agencies use this tab to review any current recommendations in order to "see the actions you can take to improve your performance."
It may be more transparent than anything else that Google is emphasizing its own machine-learning generated recommendations. Since Google already evaluates client accounts in order to determine which agencies are meeting Google Partner requirements, it isn't that big of a change.
What Lies Ahead for Google Partners?
It is no secret that maintaining partner status with Google is an important benchmark for businesses of all sizes. But for the small- to mid-sized businesses, that partner badge can make a world of difference. Being able to meet the new Google Partner requirements could mean a substantial shift in the way that marketing dollars are spent by these companies.
Google, sensing the shift, is trying to make that partnership more valuable with certifications and badges that will benefit the companies in the long run.
Still, as they do with their frequent search algorithm updates, it is a wonder how long these Google Partner requirements last before a new set is ushered in with completely different guidelines. If nothing else, Google certainly keeps users on their toes with the plethora of changes that come down the pike on a yearly basis.
Keeping current partner status means taking these new Google Partner requirements into account and determining if meeting them is completely feasible. The focus on optimization score as well as the recommendations are fascinating and it will be worth keeping an eye on those changes to see what impact they will have in the long term for businesses of all sizes.