If you have a business or have been thinking about starting one, there is no doubt you know about how important digital marketing is. And in that same vein, you may have heard about things like conversion optimization and search engine optimization. These are imperative for growing your business and your overall online presence.
More and more, it is believed that Google and other search engines look far beyond the typical ranking factors like titles, meta tags, keywords, etc. when assessing websites. SEO is valuable, but there is one other thing that is really having an impact: user intent.
When you put together a strategy for your content marketing, it is still very much important for you to do keyword research, make proper use of long-tail keywords and links, and write the kind of content that is properly optimized for SEO rankings.
But keeping your audience in your thoughts and understanding the context of your chosen keywords is just as important. And so is understanding what users are really looking for when they enter certain keywords; this is user intent.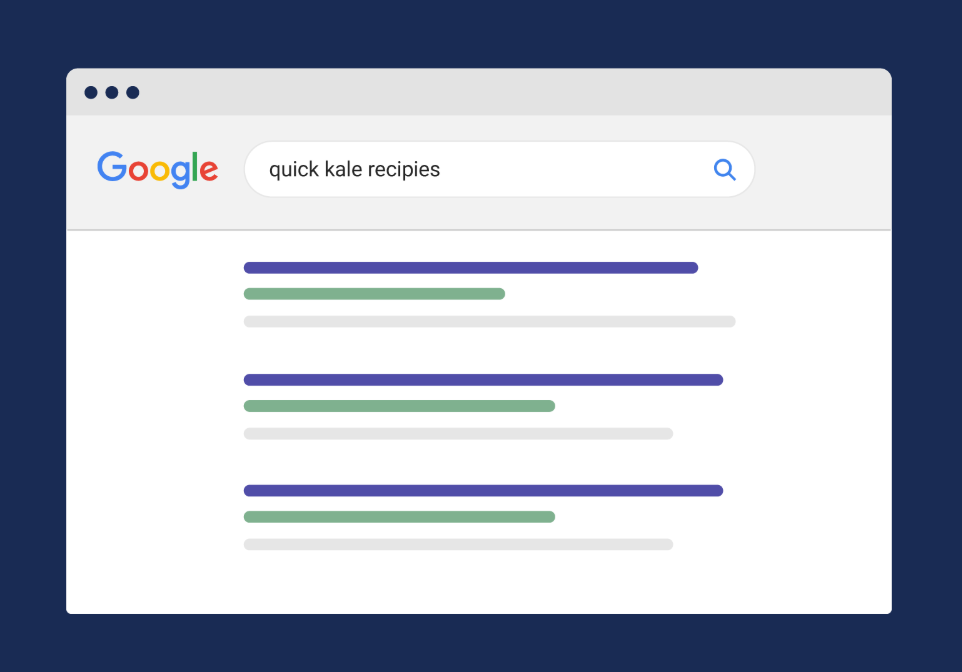 What is User Intent in 2020?
There are plenty of times where we as users go to search for something but don't really know what we are looking for. For instance, let's say that you are looking for a specific song from a specific show. You ask your Google Home to play the song from that show. Google Home finds it even if it is called something else.
This is Google looking at the search query as a whole so that it can find the best match for the user. It is trying to understand precisely what the user is looking for and ensuring that the content behind the keyword is what the user is actually looking for.
Matching user intent to these search queries is critical as people continue to switch from laptop and desktop to mobile and voice-activated devices and services. Understanding that intent can close the gap and allow users to get a better overall search experience without having to be as specific as possible.
How User Intent Impacts SEO
More likely than not, you have been relying on your SEO to keep your content ranked as highly as possible in SERPs. Then, suddenly, you see some of your most consistent performers start to slip with no explanation of why in terms of SEO.
This could be when it is time to take a look at your existing material, even as you take a look forward to new content, to ensure that you have properly captured user intent.
How Does User Intent Change Search Results?
When Google, or another search engine, assess a website for ranking it on a SERP, it will look at the relevancy of the content but it also has to take a number of other factors into consideration to determine if that content is relevant.
These factors include the linguistics behind the query, the location of the user (especially if the search is navigational), the context of the query as a whole, and whether or not the user's search is navigational, informational, or transactional.
A transactional query is a straightforward one that signifies commercial intent like a user looking for a specific brand or company. Think about it like this: if you are looking for the Home Goods website, Google will give you the home décor company's site first because Home Goods has domain authority and because the keyword matches.
After that, you would generally see more results that have to do with smaller local businesses that might actually have the same name. Then, you would get home décor content that has the same keyword phrase of "home goods".
For your navigational services, if you happened to search for something like home décor stores, Google would then give you those brick-and-mortar stores that are most relevant to your area, as well as those online brands. This is because Google believes you are looking for something local, not necessarily something online.
And for informational searches, you might have a search of trendy home accents or home decorating trends, expecting to get the most relevant results in order to help you do some research. Home decorating trends is a term that is pretty straightforward.
It is trendy home accents that Google might treat a little differently. If you're searching for this term, you are most likely looking for accent pieces in order to update your home. You would not be looking for accents in trendy homes or different languages and Google has to understand that through its algorithms.
Google also uses both bots as well as human reviewers to make sure that the content matches the keywords that come up. It will crawl your content for titles, metadata, and subheads; these are elements that will signal to it whether or not your article is actually about trendy home accents.
One big thing that human reviewers will look at your content for is called EAT: expertise, authority, and trustworthiness. This is because you need to show that you know what you are talking about or that the sources you have cited understand what they are talking about. This is called showing authority in that subject area and showing that you are trustworthy.
Lastly, Google will also take into consideration how well-received the content you present is received by users. Things like how long they remain on the page and how often they bounce through. If they tend to bounce quickly, it could be a sign that your content isn't satisfying their intent when they are searching.
These can all help you better understand just what user intent is and how it can have an impact on the way that users search.
How To Merge SEO Strategy With Consumer Needs
It should go without saying that at this point, user intent and SEO go hand in hand. When marketing your content, user intent should be at the very top of your mind in determining how to best reach that target audience.
You might also be wondering if this is the end of keywords. Be assured that, no, it is not the end of keywords. They still have a place in searches and it is one method that Google and the other search engines will use to match search queries with content.
Keywords remain a way to target your audience as well as focus your content. Those primary keywords provide the structure of your strategy and the content provides the depth. You still need to have secondary keywords and terms, but that primary keyword is the foundation of your piece.
So, how can you align that user intent with your SEO to increase your overall rankings in SERPs? Start with a marketing persona. Understand what it is your audience wants and get a clear understanding of who your audience is.
In the aforementioned home décor example, you have to determine if your audience is made up primarily of women or men, baby boomers or Gen Z, rural or urban dwellers, and the litany of different possibilities that exist.
This helps to inform you not only of the keywords that you need to target and what kind of content that you need to create around those keywords that will ultimately satisfy your users' search intent the best.
As you create the content for your site, you need to make certain that it covers a topic from every possible angle. If you can't do this in one piece and need to create a topic cluster, that is okay so long as you provide authoritative content.
How To Modify Existing Content To Satisfy User Intent
The good thing about optimizing for intent is that you can not only do it going forward but you can actually go back through your old content to make certain that they are performing to the best of their abilities.
You can create a list of your strongest pieces, including keywords, length, topic, and any relevant analytics and pull a spreadsheet like this using your analytics tools like Google Analytics. You can then take a look at this information and perform what is known as a content gap analysis. Ask yourself what keywords and topics that you might be missing that would ultimately satisfy the intent of the audience that you are trying to serve.
You can also compare your pieces to those of your competitors. Note how they are covering the same topic or if they have missed any of the angles. There are multiple ways to do this, including by hand or using a marketing tool to analyze that content semantically.
Then, you can go through and optimize your best prior pieces so that they will perform better going forward. Your keyword and SEO research is as integral to the success of your marketing strategy as anything else. Do your homework, look for trends, and keep your content relevant.
These are just a few things that you can do to optimize your website going forward and be among the most relevant in the eyes of search engines.