Social Media Optimization
Social Media Help: Facebook, Google Plus, Twitter, etc.
SMO stands for Social Media Optimization and is an important component of any web presence. We provide a full suite of social media optimization services. Social media is here to stay and if you want to get maximum exposure online for your services then you need to have more than one social media website that you work with regularly.
Remember, it is a full web presence that will get your business found. Yes, you start with a great website but you must have many of the other common elements necessary for a proper web presence.
We help the average small business dominate online in their local market. – Nolen Walker
Facebook SMO
We will set up your Facebook account if you haven't already done so. If it doesn't look good or isn't set up for proper SMO then we will fix it. Then on a monthly ongoing basis we will post to it. It typically helps if the client is also involved in their business' Facebook SMO so they can get maximum exposure and likes.
Make no mistake, a Facebook account alone will not bring you the results you need off of the Internet. A lot of these Social Media sites get over hyped for their social media optimization value. In some very rare cases, there may be someone somewhere that has run an entire business around Facebook but in a decade, we have never seen that here. Our clients are small businesses that need a complete domination campaign online so that their phone rings and brings in more clients.
You want a full web presence and Facebook is just one component.
---
Twitter SMO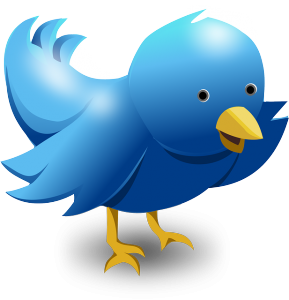 Twitter is an important social media tool your business should be optimizing. We can either set up a Twitter account for your business or optimize your current one. And we will maintain your tweets monthly. We encourage our clients to also partake in managing their business' Twitter SMO so they can get maximum exposure and followers.
Twitter is a really easy to use SMO tool. It seems to be really simple for most clients to pick up.
We work on your social media optimization for a very small fee. It is included in our monthly support and if you simply don't want to partake in any of it then you can pay just a bit more to have us do more frequent updates.
---
Google Plus SMO
Google Plus is another social media tool we encourage our clients to use. We will help you set up this account if you don't currently have a Google Plus account for your business. We also can fix and maintain a preexisting account.
Social Media is a necessary SEO tool for any small business that wants to get found online in their market. – Nolen Walker
We tend to social media for our clients because it is an essential SMO tool and a part of any great web presence.  If you are looking for help with Facebook, Twitter, Google Plus or any other social media effort then please give us a call.
Remember, we have surprisingly low rates for our monthly ongoing services and set-up of the website, design, blog, mobile version and social media sites is all free with the first month's payment.
Give us a call today; we look forward to being of service.