Google Places Setup for Maps
We set up Google Places properly.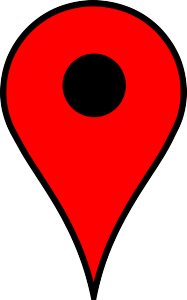 Google Places has become an essential element of any web presence. A Google places account is what Google's mapping application uses to match local search keywords with local businesses.
If you do not have a properly setup Google Places account, then you are unlikely to perform as well in Google maps. Those map listings pop up with locally related search terms and keywords, so it's a valuable tool, especially for local businesses. There's a possibility you could show up on maps without it, just based on the information Google is able to extract from your site, but ranking is hard enough as it is, so why fight the current?
A properly setup and tended to Google Places account will work much better than one that is never done, thrown up poorly and / or never worked on. That's sort of the way it goes with everything online. Google Places accounts are not hard to setup. and yet they're rarely set up properly.
You could be losing a lot of map related clicks by not having a Google Places account set up properly.
Mapping has become a primary way to drive more clicks and calls to local businesses. – Nolen Walker
Necessary setup on all Google Places accounts:
Link to the website
Description of Services
Categories of Services – typically  up to 5
Add more categories possibly
Address
Phone number
Pictures added
Mile radius of service range
Hours of operation
Etc…
We setup a medley of external sites with all new clients, so they don't start with just a website, but a proper web presence. – Nolen Walker
Don't assume just because your business shows up on the map for some searches that it's going to do the same with other valuable keywords. Please give us a call if you're looking for help setting up a properly created Google Places account.