Internet Marketing and SEO Services
Proper Internet marketing is a journey. Therefore, you need not only your initial website designed and built properly, but you need monthly ongoing SEO services. – Nolen Walker
Nolen Walker is an all-encompassing web services provider. When we say the word "services," it encompasses the initial build out of the website and web presence and continues from there to include the monthly work that a great web site should have. Our services include the following:
---
From the day they're launched, Nolen Walker sites are fully-formed webpages. First and foremost, they are properly designed and coded using responsive design and semantic markup. They contain a lot of great and unique content about your services. We get your site setup for local mapping and smartphone services. Then your site gets important additions such as an internal blog. Each page is coded and developed carefully so that the search engines can find and crawl each one. And, remember, any SEO company worth their salt should be able to produce at least 25 pages of unique and informed content about your business. In the rare case that your site cannot garner 25 pages of content, the 12 pages you will have will contain more content on each page so that each page is an authority on the subject matter and a better read for the user.
Ongoing Internet Marketing Services
We actually perform a host of necessary services for you each month, so you know they're done properly. We begin by setting up your entire web presence. Every client, no matter what level, receives the initial set up services at no additional cost. This includes:
Premium web design — unique, coded, personalized, responsive and more
Optimized content — every page handcrafted for your company by our in-house writing team
Social media set up
Local mapping set up
And more!
Above and Beyond
Our team is continually helping our clients with behind the scenes work. We go above and beyond the call of duty to ensure your website is top-notch. You will not find a better investment for your marketing dollar than our SEO services. The actions that we focus on each month will be chosen because we have determined they are the absolute best investment of time for your web presence.
A truly effective SEO Company takes the time to perform these kinds of changes and maintenance on a monthly basis, each and every month. – Nolen Walker
Local SEO is a Powerful Marketing Tool
Most of our clients need websites that are optimized for their service on a local level. Something we commonly hear is, "I'm just a small business, I don't need all of this. I just need a smaller site with less done and I will be fine."
Everything we do, we do for a reason, and our research has shown it to be beneficial. Even if you are just a local shop or service, the same search rules apply to your site as with a nationwide franchise.
We want all of our clients to get the best possible results, and to do that, we have developed a highly efficient and functional SEO system. Every part of search engine optimization affects one another, so to remove one piece could reduce how effective the others perform.
We too are a small business, so we understand your situation. We do everything we can to offer our services at a price point that is feasible for our local and small business clients. We are one of the best deals out there for any kind of SEO services, and for everything that you get with Nolen Walker, we think it's a nearly unbeatable deal.
---
 Additional Available SEO Services
Logo Design – We can design a professional logo for your website and business. A custom logo is a great way to build a brand identity if you don't currently have a logo.
Pay-Per-Click / PPC / AdWords – We can set-up and manage a Pay-Per-Click ("PPC") account in your name. We produce very detailed AdWords campaigns with multiple ad groups, phrase match restrictions, radius searching, and keyword-relevant ads that point to pages within your website. Basically, we do a great job and you end up paying less per click. We can manage your PPC campaign and make sure that you're getting your money's worth for a very small monthly fee.
Linking – Ongoing linking efforts for legitimate and real links. This means that we do not pay for fake links from a company overseas. If you want links, then we have our team establish one link at a time from legitimate, US-based websites that provide beneficial back links.
YouTube – YouTube account and videos added and optimized as needed, including video integration to your website.
And more… Each and every client, service and website is different, and it gets created and written specifically for that client, so you can optimize for dozens of keywords in the Top 10 results of the search engines.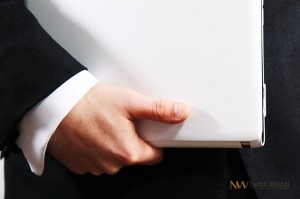 Each client is different, and each has individual needs. What we do is create a fully-formed web presence for your company, but we can tailor our services to provide the kind of package that our client is looking for. Talk to us; we're people, and we can work with you to achieve the perfect online presence for your business.
The services we include in our internet marketing packages are many times better than what you would normally get from any other web development or marketing service. Please call us for pricing. We are extremely reasonable and have a zero start-up deal. It costs us much more to develop a new website than the first month's fee we collect from our clients, but we're so confident in our service, we trust that once you see our work and how successful your website can be, you'll make the decision to stick around.
All SEO services proudly performed right here in the USA. It's all about quality, details, and proper ongoing monthly maintenance. – Nolen Walker