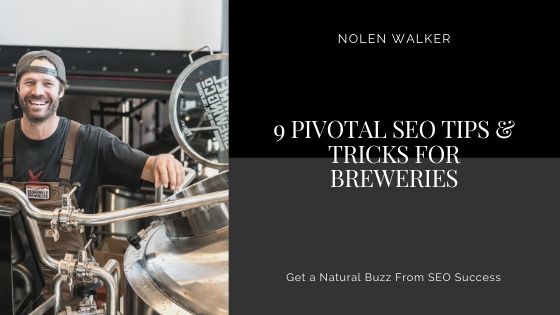 SEO for breweries is a powerful digital marketing tactic that allows beer makers to rank on Google for craft beer keywords and other phrases that drive new business. At Nolen Walker Academy, we know something about helping business owners improve their online presence, generate brewery leads, and increase revenue in 2022.
The following post outlines nine effective brewery SEO tips to boost your online presence in 2022.
What is SEO for Breweries?
Brewery SEO is a digital marketing strategy that increases organic traffic to a business website or listing. For example, implementing an SEO strategy on your brewery website can rank your company for thousands of craft beer keywords, driving relevant traffic and ultimately increasing sales and revenue.
Do Breweries Need SEO in 2022?
Search engine optimization is a key part of any website strategy online. This is because a study has shown that a whopping 93% of online activity starts with a search engine. That means ranking well for certain words can mean the difference between a successful business and one that isn't around much longer. This is especially true for a niche business like a brewery.
How your company ranks for certain keywords is dependent on your domain authority; this is also affected by other brewery SEO factors as well. The thing is that most search engines, like Google and Bing, are continuously making changes to their search algorithms to create a more refined search experience for each of their users.
For this reason, it is imperative that business owners use up-to-date SEO tricks and tips if they want to remain near the top of the search engine rankings. Here are a few things you can do as a business to rank near the top SEO rankings for breweries.
Brewery SEO Tips from Industry Experts
1) Speed up Your Brewery Website
One of the most overlooked SEO tricks is site speed. Google has been using website speed as one of its SEO ranking factors since way back in 2010. According to Google, users expect a website to have a load speed of 2 seconds or less, with many of them completely abandoning that site if it does not load within 3 seconds.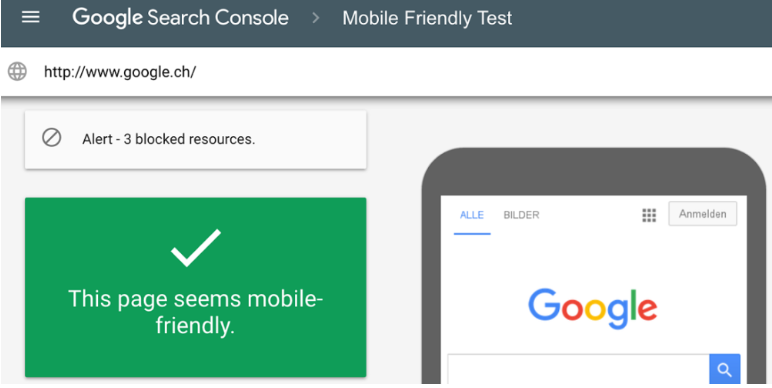 This is indicative that website speed is a decisive factor not only in SEO rankings but for users who might not bother coming back to your website if it takes too long to load. The thing is, there are a few different things that contribute to overall site speed.
One of the biggest impacts that site speed has is on your images. If you compress your images, you can cut the page size by a huge margin (30-40%). This results in a much faster loading time for your website visitors.
2) Secure Your Craft Beer Website With HTTPS
Making your website secure is another thing that many companies don't even consider. If you haven't done so already, make the switch over to HTTPS. This is because HTTPS is a more secure version of what is known as the HTTP web protocol. HTTPS works in tandem with SSL (Secure Sockets Layer) to communicate information much more safely.
While improving your website's security is the obvious benefit, it also has some perks regarding your SEO. This is because Google prefers HTTPS, and, as of October 2017, Google will warn Chrome site users that visiting non-HTTPS sites is not secure.
That warning message could cause visitors to your website to turn away before they even get there. Besides that, Google has included this in its ranking factor as a part of its search engine algorithm since it wants to provide the safest experience possible.
3) Optimize for Beermaking Website for Mobile
For a long time, most brands have treated having a mobile-friendly website as something nice to have. But the truth of the matter is that Google is making it more imperative than ever for these brands to have a website that caters to those visiting on a mobile platform.
Beginning back in 2015, Google now prioritizes mobile responsive sites when it comes to its search results. This should come as little surprise, given that 57% of all web traffic now comes from mobile devices. That means you are leaving many potential visitors on the table if you don't optimize for mobile.
The key is to remember how keywords rank for mobile versus desktop. This is why optimizing content that is friendlier for those reading it on the go versus those who are using traditional desktop screens is so important. Quick and easy-to-read is the best bet for quality mobile content.
4) Increase Engagement Metrics for Your Brewery
There has been plenty of evidence that suggests that Google will reward those websites that have strong user engagement. This is measured by the amount of time a user spends on your site; the more time they spend there, the more likely they are to have been engaged by the content they find.
Better site engagement has been shown to have a correlation with lower bounce rates as well. These factors show that users engage with specific content because they find it more valuable. And since search engines are trying to provide the best and most relevant results for their users, they will reward those sites with higher engagement.
This means engaging and relevant content that will keep users around for a longer time. When you do this, your website will be more optimized than ever.
5) Focus on User Experience for Brewery Consumers
Not only is the user experience an important part of the SEO rankings, but it is also important when it comes to lead generation and conversion efforts. Making certain that your website is easy to use means that visitors can find the information that they are looking for and move to the next step in the buying process.
There are several things that you can do to make your website a better experience for users. Try having simple menu navigation with categories that are clearly listed. Site users should be able to navigate to the pages they want without jumping through hoops.
Make your site design simpler. This also lends to helping users find what they want; clean, easy-to-read fonts and color schemes make this easier than ever. This improved experience means that users will stay on your website for longer.
6) Create Engaging Brewery Content
Content marketing is another huge factor in improving search engine rankings. This content allows you to target specific topics and keywords that are ideal for buyers, but it also presents an opportunity to connect with readers and to provide the kind of value that can really set you apart from your competition.
Creating valuable and engaging content is the key here. You need to find out what topics your audience cares most about and provide the quality content that can set you apart. Making yourself an authority on the matter is the key to being recognized as an authority by your audience.
Content remains king, so having original, unique, and quality content in a long format can really do wonders for your overall search rankings. You can sprinkle in relevant keywords, but the content itself is what is most valuable these days.
7) Establish a Brewery Social Media Presence
While social media seems more like a marketing device than anything else, it impacts your SEO strategy. This is because your social media profiles rank in search engines. As a matter of fact, for most companies, their social media profiles will actually appear in the top results for their search listings.
Another reason that social media is so important is that sharing your company's content can actually help to boost your search rank. Sharing that quality content through your social media account is a huge boon for your SEO rankings and can drive traffic straight to your website.
Ensure that you put the proper amount of informative content on your social media accounts, and you will see a noticeable uptick in your search engine rankings. Not only that, you will be able to drive valuable traffic to your website.
8) Incorporate Long-Tail Craft Beer Keywords
One of the most fundamental SEO tricks is the use of long-tail keywords. These are keywords or phrases that are longer and more specific than broad, common keywords that are limited to a single word or two. This is important to use in your SEO strategy as it can help bring in more specific traffic and qualified leads.
Focusing on long-tail keywords improves the chance that your site will rank on the first page of Google's results for relevant phrases and keywords. And landing on that first page is the key to serious traffic to your website.
9) Optimize for Craft Beer Featured Snippets
Google now has Featured Snippets which show snippets of information at the top of their search results. This allows users to get the relevant information they need without having to click through several results to find what they are looking for.
These featured snippets are a great way to show up on the first page of search results and they make it easy for Google to extract the content they need for the snippet itself. Using lists, graphs, and tables is a great way to get these snippets to appear in Google search rankings.
Any way you can improve your chances of landing on the top page of Google search results is a great way to drive valuable traffic to your website and convert those leads into actual sales dollars that will impact your bottom line.
Learn Brewery SEO at Nolen Walker Academy
Nolen Walker Academy provides a proven blueprint for brewery SEO success in 2022. Why pay an agency $2,500 per month when you can get better results yourself? At Nolen Walker Academy, we reveal an SEO blueprint used by our actual agency. We are brewery SEO experts rather than gurus, allowing us to deliver industry professional courses to all our academy students. We help business owners take control of their digital marketing and drive results through search engine optimization.