Moving companies are always in demand because people are always moving around. But what separates companies that generate the most online leads? Pay Per Click marketing is usually a primary factor. PPC offers the following advantages to moving companies:
Budget Allocation: Companies can set a budget so that the cost per click never exceeds a defined amount
Immediate Visibility: Unlike organic SEO, PPC puts your website on the top of Google SERPs immediately
Keyword Targeting: Businesses can target both local and industry keywords like "moving company near me"
Location Targeting: Companies have the ability to target specific locations so they only spend money on users who have sales potential
These are all valuable reasons to try PPC from Nolen Walker. It is important to remember that PPC should not come at the expense of organic search optimization, but rather work with it to create the ultimate marketing campaign. Call 866-356-8198 for moving company PPC marketing services.
Keyword Research For Moving Companies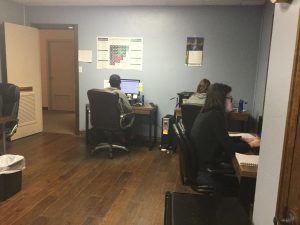 Before you can launch your PPC campaign, you must perform keyword research. Keywords are the text users type in when using a search engine like Google. For example, a good keyword for moving companies would be "moving company near me". You can research keyword ideas with Google AdWords Keyword Planner. Some of the metrics that determine a good keyword are:
AVG Monthly Search: A measurement of how many times people search for a given keyword
Competition: The level of competition from other advertisers for a specific keyword
Keyword Ideas: Suggestions of similar keywords that might have a lower competition level
Suggested Bid: Google's projection for the dollar value of the keyword
These metrics can help you build a keyword list that will later be used in your PPC campaign. For additional metrics on keywords, you can use analysis tools like MOZ Keyword Explorer and SEMRush. The goal is to get as much information as possible about a keyword to determine if its worth an investment from your moving company.
Alternatives to Google AdWords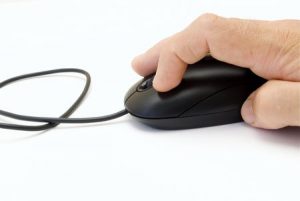 For companies on a smaller PPC budget, Bing Ads can be a quality alternative to Google AdWords. Bing is the #2 search engine in the world, and although it doesn't have nearly the traffic that Google does, it does have valuable traffic that can be converted into leads. The average CPC on Bing is lower than Google, and advertisements can appear on their partner search engine; Yahoo, as well.
If you are ready to invest in a PPC campaign for your moving company, Nolen Walker is the perfect match for you. We have worked with hundreds and hundreds of service companies to better market their services and create an online presence that acquires customers and builds authority. Call 866-356-8198 for moving company PPC marketing.