What is Plumber SEO?
Plumber SEO is the practice of optimizing web assets to rank on Google search. Ultimately, the goal of SEO is to generate qualified plumbing leads within your service area. Compared to other marketing tactics like paid advertising and email blasts, SEO provides the best ROI by almost any measure. 
Plumber SEO in 2021
Very shortly, we are going to be rounding the corner of a challenging and unprecedented year. 2020 brought unheard-of challenges to many industries, and businesses had to find ways to adapt. The home service industry is one such industry. 
As a plumber operating in 2020, you probably had to implement new safety policies to keep your head above water in these trying times and hang on to customers. The good thing for plumbers is that plumbing is an essential service. 
People can't simply sit idly by while their kitchen sinks spew like Old Faithful. But it has still been tough. And if you operate a small plumbing business, you probably felt the squeeze of 2020 pretty strongly. 
That's because the plumbing space is already plenty competitive. Whether you are in a large or small market, you are probably competing with at least a handful of contractors offering similar services to the same clientele. 
So how do you stand out in rugged terrain? The answer is plumber SEO. In 2020, SEO showed that it was still a relevant form of digital marketing. Because in 2020, search engines were still the go-to for online consumers, with 68% of them beginning their purchasing journey on a search engine. 
The bottom line is that as long as search engines are still relevant, search engine optimization (SEO) will always be appropriate. And the simple truth is that less than 1% of searchers will even venture onto the second page of a search engine results page when looking for goods and services. 
In 2021, you will still need to show up near the top of the first page to have any hope of success. So to start the new year off on the right foot and give your business the best chance to do better than it did in 2020, take a look at these plumber SEO tips.
Mobile SEO for Plumbers
A relevant plumber SEO tip for the new year is making sure that voice search commands can index your site. That's because voice searches were prevalent in 2020, and they project to become more common in the coming year. As of now, 40% of all adults use the voice feature on their smartphone, smart speaker, virtual assistant device, or mobile device to search for things online at least once a day. 
So how do you make sure that your plumbing website is showing up on these voice searches? For starters, you have to make your keywords more conversational. That's because people don't talk the way they type. They tend to include more words when conducting a voice search because speaking is more manageable than typing. Voice searches are more conversational, so the keywords in your on-page content should reflect this shift. 
And since most voice searches occur on a mobile device, you also have to make sure that your website is mobile-friendly. A mobile-friendly site means fast loading times, easily navigable menus, and compressed image files.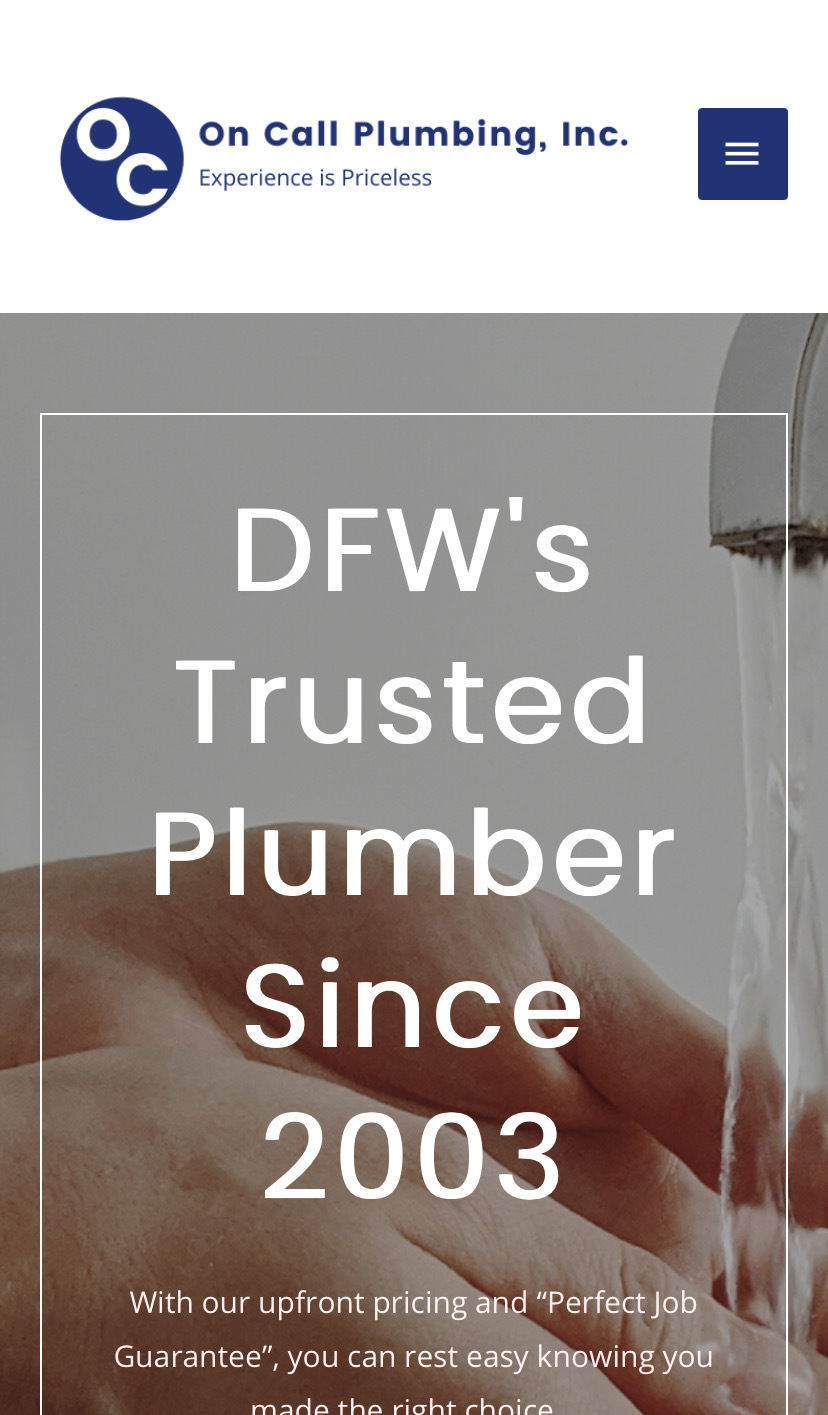 SEO-Targeted Blogs for Plumbing
If you haven't already included a blog on your plumbing website, drop everything now, and start one. Content marketing was one of the highest priorities of top marketers across the country in 2020. Why? Because it is convenient. People are trending away from advertisements as sources for information about a business, product, or service. Instead, they are looking to blog content that is fun, engaging, informative, or all of the above. 
A recent study showed that 70% of surveyed consumers report that they would instead get information about a business, product, or service by reading a blog or other form of non-ad content than a traditional ad. Blogging can be compelling if you are a plumber because everyone is looking for answers to their plumbing problems. Your blog content should focus on answering these questions. 
Think about the most common questions you have heard from your customers in your time as a plumber. Form these questions into informative and insightful blogs that people will want to read. It's important not to avoid being too sales-oriented in your blog content. That's not what it's for, and doing so can drive away potential leads.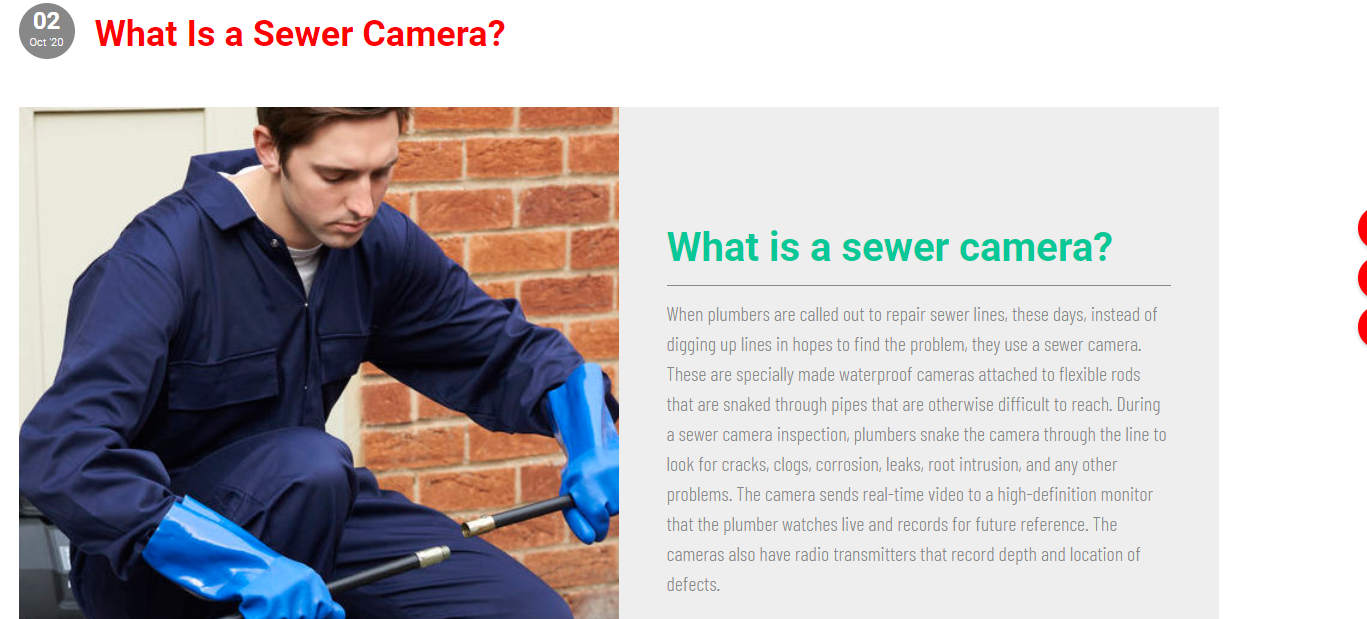 Track Success (Or Failure) With Google Analytics
Measurement is something we often recommend to plumbing contractors who may be handling their SEO campaign on their own or operating on a shoestring marketing budget. Google Analytics is free to use (for the basic version) but more importantly, its user friendly. If you have never run any site data analytics before, this is a great place to start. Google Analytics can show you how much traffic your site is getting, how much time people are spending on your site, and even suggest ways to make it more visible. 
Knowing the basics of how your website performs is an essential step no matter what year it is, so it will still be necessary for plumber SEO in 2021. The dashboard is easy to navigate, and setting up your site on Google Analytics is easy. And, if you start to get the hang of it and feel like you are ready for a more robust analysis of your site, you can always upgrade to the premium version for a moderate fee. 
Target Consumers With Your Headlines
Google recently dropped some fresh advice for developers and content creators that correlate with new Google core updates. In the update, they emphasize the importance of concise and informative headlines and page titles. They advise developers and content creators to assess their existing content and ask whether their page titles are descriptive of the visitor's needs and intent.
Google does not like misleading, sensational, or vague page titles and headlines. They have to be indicative of what the person will read and true to what the content contains. Now is an excellent time to look at your service pages and make sure that the headlines give an accurate description of the page's content. 
So, for example, as a plumber, you may have a service page about drain cleaning. If the page title reads "Drain Cleaning Perfection," the on-page content should focus on how your company achieves thorough drain cleaning results. And the on-page content of your "Drain Cleaning Perfection" page can briefly mention other services you offer; make sure you are not dedicating entire sections to any other service.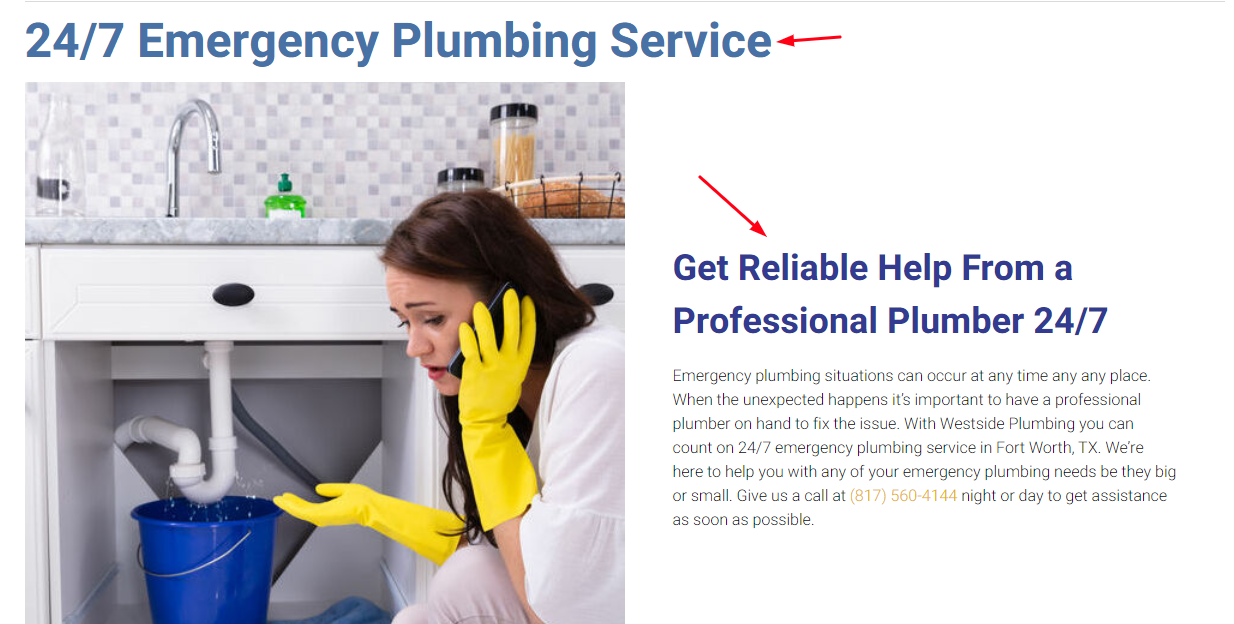 Optimize Local Listings (NAP Citations, GMB, ETC)
Plumbing is very much a local business. And chances are you aren't the only plumber in your town. Ensuring that the website for your plumbing business in Mesa, AZ, doesn't get lost in the mix with plumbing sites from Tulsa, Mobile, Milwaukee, or other corners of the country you have nothing to do with is very important. 
To make sure that your website searches up for people who need a plumber in your area, you have to utilize local SEO tactics. Local optimization will also let search engines locate and pin your business and index them on location-oriented searches. 
The first place you should start with local SEO is Google My Business. Google My Business is imperative for ranking in the local three-pack. Making sure all location information reads correctly will help Google pull up your site. For example, having a GMB listing that makes it straightforward that you operate in and around Plano, TX will help Google pull index your site when someone searches for "plumbers in Plano."
Embed Structured Data for Google's Sake
Structuring the data on your website rather than having pieces of information spread worldwide will make it easier for search engines to understand the content you are offering and index it to interested parties. Structured data also looks neater and can catch the eye of the searcher. When you have structured content that displays your company name, how long you've been in business, the type of business, and a brief description, search engines will rank it higher. That's because it is more visually appealing and provides essential information in a neat and organized manner. 
Of course, you will have to familiarize yourself with Schema markup to code your structured data correctly, but it's essential because Google places a priority on sites with structured data. 
Work With a Plumbing SEO Pro Like Nolen Walker
2020 was a rough year, but if you're reading this, then you made it through. With everything that has gone on in 2020, it may be hard to devote the time it will take to implement all SEO strategies. But here at Nolen Walker, we have an all-inclusive solution for plumbers looking to dominate the rankings in 2021. 
The Nolen Walker advantage is that we provide all digital marketing services under one roof. From PPC ads to web design to content marketing and beyond, we will give your plumbing company the digital edge it needs. Contact us today, and let us tell you how we can help you dominate the rankings in 2021.