Website Maintenance for Small Businesses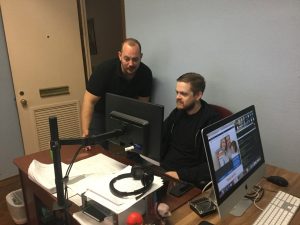 Your website is a digital representation of your company. Regardless of which industry you serve, a well maintained website is critical to your ongoing business success. As more and more leads are being generated online form organic search, PPC, and other forms of online advertising, companies must keep up with online trends, and be available at the click of a button. Website maintenance includes the following:
404 Errors: Each week you should make sure that none of your pages are leading to 404 errors
Bounce Rate: Using Google Analytics you should analyze bounce rates and see if certain pages are not presenting well and causing the quick exits
Navigation Menu: When new content is added to your website, the corresponding page should be appropriately displayed on a menu, and it should work in reverse for content that is removed
Site Speed: You should regularly check the speed of your website on both mobile and desktop devices by using Test My Site and Google Page Speed Insights
SEO is a long term asset, but it can only work at its optimal level with regular website maintenance. At Nolen Walker, website maintenance is included in our internet marketing services. We ensure that your site is constantly maximizing the marketing dollars you've invested in it. Call 866-356-8198 for website maintenance services.
Do I Really Need Website Management?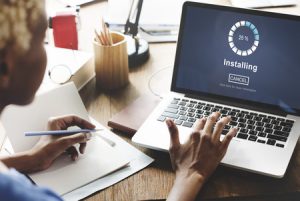 If you are like many website owners, you think that simply having a website available on the internet is enough to generate leads, and impose your presence online. This could not be further from the truth. In fact, leaving a website unattended for years, could actually be hurting your company's reputation. At Nolen Walker we manage your website well after it's launched. Consistent website management is important for the following reasons:
Content Activity: Keeping your website active, be it a blog post here, and a content change there, keeps Google alert and allows them to continually index fresh content
Customer Interaction: If your website is working correctly, you will be engaging customers through various online channels, and leaving your website unattended means letting potential customers go unnoticed
Google Algorithm Updates: Google is constantly evolving to create the best user experience for searchers, and websites must be ready to adapt to these changes
Service Amendments: Those of you in the service industry know that certain things change, from services offered, to city worker code changes, website managers must be prepared to update and amend information
Still not convinced you need website management or maintenance? Think about your website as a company asset. Would you leave any aspect of your company unattended? Not only will it not reach its full potential, but it will drain your bank account with no returns. The whole idea of a website is to generate leads online, and convert them into sales. You can only accomplish this through commitment.
Choosing Website Maintenance Services
If you are tired of leaving a non-optimized website unattended, change the course of your marketing and invest in Nolen Walker. Not only will we design your website and optimize it for search engines, but will continue to manage it throughout your month-to-month contract and ensure that it is maximizing your investment.
Our website maintenance services are all inclusive. If we find something wrong with one of your pages, we fix it immediately as part of your monthly agreement. You are never pressured into long term contracts, so you can decide to leave after any month. We are so confident in our services that we know you'll never want to leave. Call 866-356-8198 for website maintenance services.