Water damage restoration marketing requires a strong website. Nolen Walker designs custom WordPress websites for companies just like yours. We are considered the best web design company for service industry contractors. Some elements of professional web design include:
Navigation: Professional websites should be easy to navigate on both mobile & desktop
Presentation: Websites should engage the user visually, and ours do just that
Responsive Design: In 2017 especially, having a website that presents well on mobile is a must
Search Engine Optimization: The SEO process starts with the design & coding and that's our specialty
Nolen Walker prides itself in accomplishing all of these tasks. Our websites are built for SEO and local search. We always build engaging interfaces with simple navigation. We also understand the value of mobile friendly design as we head into 2018. Call 866-356-8198 for water restoration web design.
WordPress For Water Restoration Companies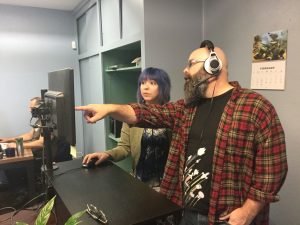 You might be wondering why we customize your website using WordPress content management system. After all, there are others, like; Drupal, Joomla, and MODX. None of the alternatives compete with the premium aspects of WordPress. Some of the advantages to WordPress are:
Content Optimization: No other CMS makes content optimization so simple, WordPress allows title tags, header tags, and meta descriptions to all be edited from the dashboard
Customization: WordPress is open source, meaning web designers can create an exclusive design to be used with it
Plugin Support: There are so many great plugins that can enhance your WordPress website — be careful not to overload them and affect site speed
Website Speed: WordPress code is clean and is ready to load quickly, as long as you don't overflow it with plugins
There is no major downside to using WordPress as your CMS. In fact, the upside is so great, it's unclear why everyone doesn't use it. Nolen Walker has an elite team of web designers ready to build your custom website with WordPress. You will be amazed at how visually captivating your site will be, and how simple it is to add and edit content.
The Best Web Design Services For Water Restoration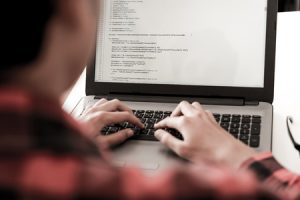 Nolen Walker is the elite website design company for workers in the service industry. Our mission statement is to increase your bottom line sales conversions. Our philosophy is simple; generate more leads online by moving to the top of Google search engine results. We don't rest until you are dominating search results.
If you are tired of being treated like a non-priority by your marketing service, it's time to upgrade to Nolen Walker. Our services go beyond web design. We know that it is not enough to have a good website, and that it needs content, branding, and consistent evaluation. We provide all of that as part of our marketing services. Call 866-356-8198 for water restoration web design.