How Web Design Affects Roofing Websites
Despite what you may have heard, keyword stuffing your content with industry words like "affordable roofer" and "roofing service cheap" does not have a positive impact on your website. While well written content with evenly distributed keywords will help you rank, website design sets the foundation for everything to take place. Web design is the first step in your online marketing campaign, and it consists of the following qualities:
CMS: Your content management system (i.e. WordPress, Joomla, or Drupal) will set the stage for future content additions to your website
Navigation Difficulty: The easier it is to navigate your website, the more your bounce rate will decrease, and traffic will increase
Responsive Design: The ability for your website to present optimal displays regardless of the device through which it is accessed, is imperative
Site Speed Optimization: A cleanly designed website (in terms of code) loads more quickly on both mobile and desktop devices
Roofing companies looking for a fresh website design, should keep each of these qualities in mind. Remember, mobile search is becoming more and more prominent in today's marketing climate. In fact, nearly 60% of searches are now from mobile devices. For roofer web design services, call us at 866-356-8198.
Characteristics of Professional Web Design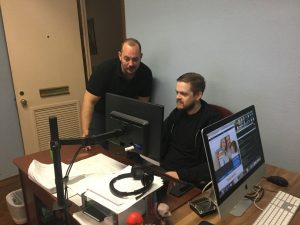 Once roofing contractors determine that web design is in fact a critical quality in their online marketing strategy, the next step is to find a web designer that can best meet their business needs. So what exactly are the characteristics of a professional web designer? Check out the following list:
Continued Maintenance: Web design services should not end upon website launch, but continue as maintenance moving forward
Fairly Priced: Cost is always an object, as ROI will determine the success of your campaign
Industry Experience: The best case scenario is to hire a designer with experience creating plumbing websites
Impressive Portfolio: Any quality web designer will have records of their work — ask to see a portfolio
Mobile Friendliness: One cannot understate the importance of mobile design in today's marketing landscape
These 5 characteristics indicate a high quality professional web designer. Meeting the sweet spot between affordability and quality is the objective of all roofing companies. When you consider that your web presence is a tangible business asset, making a quality investment becomes a standard practice. Treat your website investment with the scrutiny you would with any other business investment.
The #1 Web Design Service For Roofing Contractors
Nolen Walker is the top website design company for roofers. We have years of experience working with contractors in the roofing industry to design their website and best market their services. We design websites with search optimization in mind, and always account for how Google will interpret a given design.
If you are looking for a low-risk, high-reward website design service, invest in Nolen Walker. We offer month-by-month agreements, so you are never stuck with a long-term contract. Why do we do this? Because we are so confident in our work, that we know you will never want to leave after seeing the first month of results. For roofer web design services, give us a call at 866-356-8198.