Do Plumbers Need Web Design?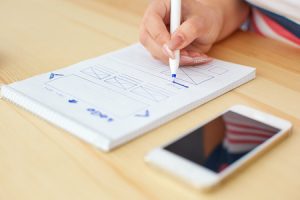 Plumbing companies who hope to compete in today's competitive online marketing landscape must invest in professional web design. Why? Because as Google evolves its search engine algorithms, mobile friendliness has become an increasingly important characteristic of a successful website. Not only must your plumbing website look visually compelling on desktop, but it must seamlessly respond to any type of mobile device, including cell phones and tablets. Review these advantages of professional web design:
Responsive Design: Websites must adapt based on the device through which they are accessed, and responsive design is the solution
Search Optimization: That's right — whether you believe it or not, the SEO process starts at early stages of your website, as it's being designed
Site Speed: The speed of your website — considered a page level (keyword-agnostic) ranking factor — is largely a result of your website design
Visual Engagement: As plumbing companies should know, content is very important, but it helps to have a compelling visual landscape to enhance its effectiveness
Plumbing contractors trying to get by on plug and play website designs from Weebly, Wix, or SquareSpace are severely limiting their SEO potential. You must view your internet marketing investment as an asset, and a carefully planned and constructed asset is much more valuable than a rushed, cheaply made one. Call 866-356-8198 for plumber web design services.
How Plumbers Should Choose a Web Designer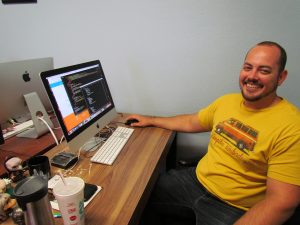 There are lots of available choices for web design. After all, searching for a web designer on the internet is like searching for a salesman at a car shop. The problem with the amount of choices available, is deciphering between them to choose the best option for your plumbing company. You can start by looking for the following qualities of professional web design:
Affordable: Money is always a factor in investment, and striking the balance between quality and affordability is always key
Experienced: We know that the cheapest options will probably be those with the least experience, but a failed website design will cost you big in the long-run
Industry Related: Plumbing companies are better off choosing a designer who has worked on plumbing websites before, or at least websites for service companies
Mobile Designer: Any web designer you select should be well-schooled in responsive web design, as a mobile friendly website is absolutely imperative to your success
Looking for these 4 qualities in a web designer can help you weed out the bad ones, and then decide between your final choices. If you are truly looking for a web design service that meets all these requirements and does not lock you into any long-term commitment, Nolen Walker is a no-brainer.
Custom Websites For Plumbers
Not only does Nolen Walker meet the above criteria, but it offers custom website design for each client. Our designers create websites using WordPress and customize them specifically for your plumbing company. There is no catch — we are a team of highly trained web designers with years of experience working with plumbing contractors.
Have you been victimized by failed web design experiments? It's time to stop trusting amateurs with such an important aspect of your business. Nolen Walker will design and create your website, and then fill it with relevant and informative material. We will have you ranking on Google SERPs before you know it. Call 866-356-8198 for plumber web design services.