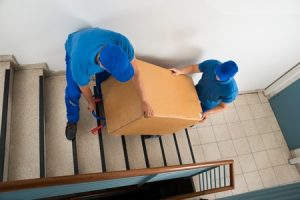 A professionally designed website is the best way to market your moving company in 2017. The majority of service leads now come via local search engine results. Your website must be designed with that in mind. Professional web design should consist of:
Content Management System: Also known as CMS, some examples are WordPress, Joomla, and Drupal
Mobile Friendliness: Your site should be navigable, and aesthetically pleasing on mobile devices
Schema Markup: Your services should be marked up using schema.org
Visual Engagement: An attractive graphical design, and engaging user interface
Attention spans have deteriorated over the years, and catching the eye of users quickly is more important than it's ever been. Strong graphic design, a clean user interface, and a deliberate call to action are all elements that will engage visitors, and potentially convert them into new customers. Call 866-356-8198 for moving company website design.
Responsive Design For Moving Companies
Your #1 priority when choosing a web designer should be responsive design capability. Responsive design is the coding of web pages which allows them to present optimally on any device. That means your website retains one URL but adapts to fit the screen of mobile, tablet, and desktop devices. Some advantages to responsive web design include:
Content Organization: With responsive design, you never have to worry about duplicate content because your content is the same on every device
Google Recommended: Google recommends using responsive design for your website:
Mobile Reach: With the amount of searches coming from mobile, your website should appeal to that audience
Singular URL: This design method provides URL consistency — mobile and desktop users can use identical URL's and access the same page with optimal displays on each device
Responsive web design makes perfect sense for moving companies. People on the move are looking for local moving services to help them pack and ship their belongings. The likelihood of them searching for your business via mobile device is even more likely than usual. By presenting optimal visually display on each possible device, you are ensuring your company makes a great impression.
WordPress CMS For Movers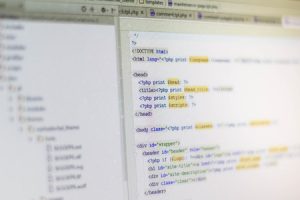 Most websites include a content management system (CMS). This is an interface through which website managers can add and edit content. Some examples of CMS include Drupal, Joomla, and WordPress. Add Positions uses WordPress because it has the highest SEO potential for our clients. Some additional characteristics include:
Blogging: WordPress makes blogging extremely simple, and allows every website to host its own internal blog
Ease of Use: Everything from title tags to blog posts is extremely simple on WordPress
Open Source: WordPress is open source, meaning any knowledgeable web designer can customize its code
Site Structure: WordPress makes site structuring simple with parent and child pages
Add Positions offers custom WordPress web design for all new clients. We will build a site that is a perfect representation of your moving service. We understand what it takes to rank on Google and take everything into account while constructing your new page. If you are interested in learning more about moving company website design, give us a call today at 866-356-8198.