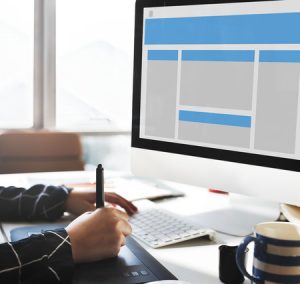 HVAC contractors all have the same objective: generate online leads through search engine optimization and PPC. While that is a legitimate goal for local companies to pursue, the avenue through which it is reached will ultimately decide their fate. Web design for SEO is an internet marketing technique that every HVAC company should be taking advantage of. Think about these benefits of designing your website with SEO in mind:
Mobile Responsive: Web design and SEO directly correlate when it comes to mobile search, as a well designed mobile website is precisely what will rank you higher on mobile SERPs
Industry Reputation: Would you rather have the most eye-catching web design, or the first spot on Google SERPs? For your reputation, it would be the latter
Search Visibility: Again, having a visual masterpiece is nice, but it will only matter if people find it through search engines
Traffic Relevance: You should want a site that attracts potential HVAC customers, and not just random traffic that can't be converted into sales
Search engine optimization and web design go hand in hand. From custom responsive design, to the ease of navigation, your website design sets the stage for your Google ranking. It also serves as the foundation for the content that will be marketed through it. For HVAC web design, call us at 866-356-8198.
Defining Good Web Design For HVAC Contractors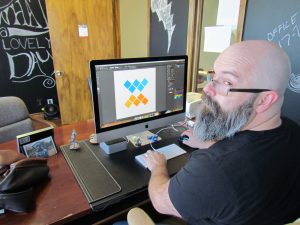 If you know that you need "good" web design, how exactly do you determine what is good, and what is not? There are some specific qualities that well designed websites have in common. Among these unified qualities include:
Ease of Navigation: For the sake of user experience, your site should be easily navigable
Loading Speed: One of the most important, but often overlooked qualities of a well designed website is site speed — how long it takes your website pages to load (on both mobile and desktop)
Responsive Design: Every site should present well on mobile as well as desktop and tablet
Visual Presentation: While ranking on SERPs is the first priority of web design, having an aesthetically pleasing design certainly helps your cause once visitors arrive
A website designed with all 4 of these qualities would most likely be considered a well designed site by both users and search engines. As we know, the user experience works to improve search engine rankings, and so one concept should not be considered without accounting for both.
Choosing a Web Design Company
HVAC contractors looking for a web design company they can count on, should look no further than Add Positions. We have experience working with HVAC contractors to design their website and market their services. Furthermore, our services are month-to-month agreements, so that you are never locked into a long-term commitment.
The brilliance of Add Positions, is that customers can test performance without committing long-term. We are so confident in our ability that we just want the opportunity to provide services for your HVAC company for one month. We are sure that you will never want to leave after that. Call us at 866-356-8198 for HVAC web design services.