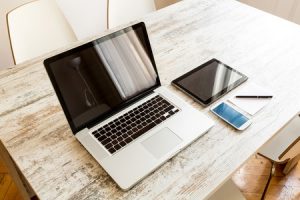 Responsive design is a term used to describe website or program development that is coded to display optimally across many devices. The concept behind responsive web design is to enhance the user experience by providing them with an optimal screen display, regardless of which device they are using to access it. Responsive design websites should include the following characteristics:
Compatible: The idea for custom responsive web design is to reach every potential customer, regardless of device, making compatibility the primary concern
Fast: Your website should load quickly on both mobile and desktop, which you can check on Google Test My Site, and Google Page Speed Insights, respectively
Flexible: Coding for responsive design can be tricky because certain elements that look good on desktop like grids, must be flexible enough to display correctly on an iPhone
User Friendly: Your responsive design must contain easy navigation, making it simple to move from page to page on all devices
Responsive web design is really the new phenomenon in web development. With so many people accessing the internet via mobile devices, it stands to reason that the companies with superior mobile sites will move ahead in other areas, namely sales. By implementing responsive website design, you are ensuring that any type of device can access your website.
Advantages of Responsive Web Design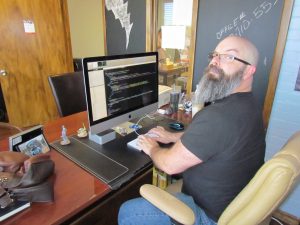 Responsive web design is good for your presentation, but it also makes your life a lot easier in general. Instead of having to build a separate mobile website, and re-direct it from your main URL, you can keep your desktop and mobile website as one, and reap the SEO benefits of both simultaneously. Having responsive website design gives websites the following advantages:
Data Analysis: By having one website, and one host, you can gather data for your entire website, as well as, break it into mobile segments, and more
Search Optimization: Having your website indexed once is much more advantageous, than having to get multiple websites indexed without competing against one another
URL Consistency: Having the same URL for mobile and desktop allows you to share links on social media and listing directories without confusion,
Zero Redirection: Instead of having to redirect your desktop site to the mobile version on certain devices, your site will automatically respond to the device with no redirection needed!
There are many advantages to using responsive website design. You will make it easier on yourself, as well as, your visitors, by maintaining one site with consistent URLs. Save yourself the headache of separate mobile websites, and keep your data organized and your SEO in good condition.
Custom Responsive Web Design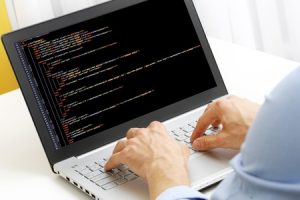 Nolen Walker offers customized responsive web design. We will build and design your unique website, and code it to ensure that it responds to any device, whether mobile, desktop, or tablet. This design will give you access to everyone with an Ethernet cable, or wi-fi connection. Think about the additional leads you could generate by the sheer number of potential customers.
Mobile search is the trend in digital marketing, and it is only going to grow larger. Companies must adapt to this changing marketing climate, and ensure that they keep up with modernized information exchange. The best way to reach prospective customers in 2017 is through responsive website design. Call 866-356-8198 for custom responsive web design.