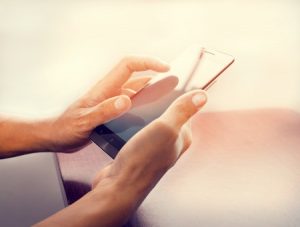 Internet lead generation continues to gravitate towards mobile searches and mobile devices. Smart Insights reports that, in the U.S., 71% of all digital minutes are spent on mobile devices. If you are a service company looking to generate business online, a mobile website is now a necessity. But having one is not enough, your mobile website should have these characteristics:
Call to Action: Embed phone number links within your content to give potential customers a direct and immediate line of communication
Navigation: Your mobile website is ineffective if it can't be navigated, so if users are seeing out of focus page displays, or illegible text, your sales conversion potential is low
Responsiveness: There are an abundance of smartphone manufacturers, with variations and models within each of them, your website must be well displayed on all devices
Speed: Users on the go want information fast, use Google Test My Site to determine your mobile speed
Nolen Walker will handle all of these aspects for you, as part of our all-inclusive internet marketing services. We build each of our websites with responsive design, so that users of all mobile devices can access your website and navigate through it, efficiently. Call 866-356-8198 for custom mobile web design!
Advantages of a Custom Mobile Website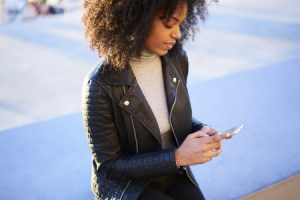 Mobile sites are important because of the amount of people who have access to them. But what are the true advantages of custom mobile websites? Below we will list several benefits that should convince you that a strong mobile design is imperative to your businesses. They are:
Conversion Rate: Having an easily navigated and aesthetically pleasing mobile site has shown to increase conversion rates
Direct Marketing: Mobile design helps companies market directly to their potential customers, at the source that is closest to them
Location Targeting: Mobile devices possess location data, that can allow users to connect with businesses in the area
User Engagement: Mobile websites offer great marketing opportunities that can keep users engaged, and interactive with platforms like social media, and email
There is no downside to a well designed custom mobile website. In fact, to not have one is directly hurting your bottom line. The statistics will only continue to trend towards mobile searches, local searches, and mobile conversions, as time goes on. Companies should get on the mobile trend, before it's too late.
Choosing a Mobile Web Design
Many free sites offer pre-made mobile web designs. The problem with these are that they are scattered across the net, so that an abundance of companies are all using the same designs. At Nolen Walkerwe believe that mobile websites should follow Google Quality Guidelines, and be unique and valuable. We create custom mobile designs for all of our clients.
If you are in the market for a custom mobile website, look no further than Nolen Walker. We will create your website with responsive design so that it can be displayed effectively on all device types, models, and variations. Our web design services go beyond custom mobile design, and include various other exciting marketing techniques. For custom mobile web design, call 866-356-8198.