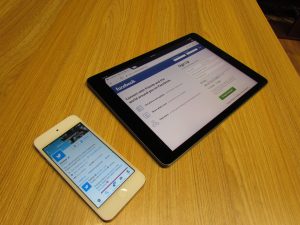 Social Media Marketing refers to the promotion of a business through social media networks like Facebook, Twitter, and YouTube. While most social media platforms offer paid advertising, marketing generally applies to organic social media activity, such as content sharing, customer interaction, and social networking. There are generally 3 main components of this type of marketing:
Branding: Social media can be a very visual medium, and one that promotes company branding through logo display, and content sharing
Engagement: The value of social media relies on the level of user engagement companies can establish
Measurement: Social media has evolved to offer some of the most in depth marketing data which companies can use to improve their campaigns
Roofing contractors can extend their brand recognition via social media. With platforms like Facebook and LinkedIn, roofers can begin to establish themselves as authorities in their industry. If you are in the market for roofer social media marketing, give us a call at 866-356-8198.
How Social Media Affects Leads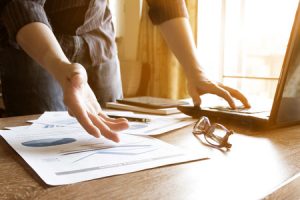 A well designed social media marketing strategy can generate more leads for roofing companies. In fact, it is one of the most effective marketing tools available to small businesses. Since accounts are free to set up, the only investment to be made, is in a well crafted marketing plan. Social media can produce leads in the following ways:
Calls to Action: Social media posts allow roofing companies to inspire a call to action through phone number links, email subscription sign ups, and more
Search Engine Optimization: Social signals are considered a local search ranking factor, and can affect your position on Google SERPs
Social Promotion: Websites like Facebook and Twitter are great places to run promotions, which can generate customer leads
These are some of the best ways to create leads with social media marketing. But there are even more opportunities as you begin to expand your follower base, and have a larger scale to market to. When combined with organic SEO and PPC, social media can be an extremely effective marketing tool.
Social Media Services for Roofers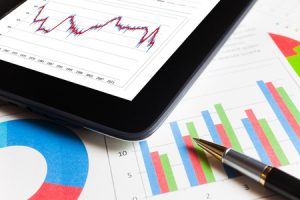 Roofing companies looking to invest in social media marketing should look to Nolen Walker. We have experience working with contractors in the service industry, and have a track record of proven success. Among the components of our social media marketing services include:
Account Creation: If you are not set up with any social media accounts, we will create them for you
Content Sharing: We share content on your social media profiles to keep them active and engaging
Customer Interaction: We will monitor customer interaction, and respond to inquiries via social media
Our goal is to expand your online presence, and we believe that social media marketing is a great way to accomplish that. With so many users interacting via mobile devices, social apps are a great medium to reach new customers, and generate more leads. Call 866-356-8198 for roofer social media marketing.