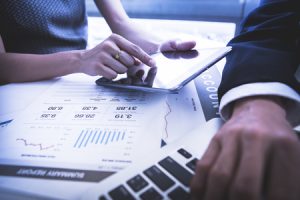 When local business think of social media marketing, Facebook and Twitter are the first platforms that come to mind. However, one of the most underrated networks for social media marketing is LinkedIn. While LinkedIn is widely regarded as a popular business niche in the social media world, it is underutilized by many companies. Using LinkedIn for marketing can be advantageous, yet only 57% of business have a LinkedIn company page. LinkedIn offers the following marketing benefits:
B2B Marketing: LinkedIn accounts for 94% of B2B distribution, making it a goldmine for companies that offer commercial services
Competitor Analysis: LinkedIn is a great place to compare yourself with competitors, and collect information you can use to differentiate yourself
Recruitment: LinkedIn is a great place to market your company for recruiting purposes, as business professionals are constantly looking for openings
Search Engine Optimization: LinkedIn is the definition of an "authority" site, making a well optimized company page a solid contributor to SEO
LinkedIn is a little bit different than typical social media networks, but that doesn't mean it should be ignored. Create a LinkedIn company page today, and establish yourself as an authority in your business industry. Call 866-356-8198 for Linkedin marketing services.
Developing a LinkedIn Marketing Strategy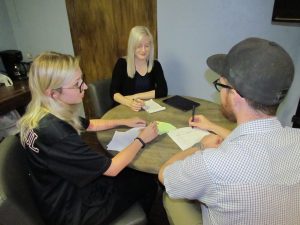 LinkedIn is as valuable as the marketing strategy that is applied to it. Businesses can reference LinkedIn Marketing Resources to get additional ideas on how to market their services. To get a feel for what a marketing strategy should look like, consider the example below:
Step 1: Create and optimize a LinkedIn company page
Step 2: Build a business network both inside and outside of your specific industry
Step 3: Consistently share content like blog posts, and industry statistics
Step 4: Measure and analyze data using LinkedIn Insights
Your marketing strategy should have the goal of continuous improvement. As you analyze data, you can apply necessary adjustments to your page optimization, content sharing, and other marketing tools. LinkedIn is a great medium to gauge your reputation in a specific industry. Compare and contrast your market reach with similar businesses.
Why Choose Nolen Walker?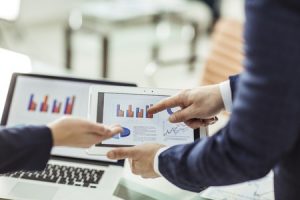 There are many social media marketing services available, so why choose Nolen Walker? There are several reasons we offer the best marketing services on the internet. They include:
Full Service Marketing: Our marketing services go beyond social media, and include web design, PPC, and SEO
Industry Expertise: We've spent years working companies in the service industry so we know the specifics of how to best market your services
No Long-Term Commitment: We offer month-by-month agreements so you're never stuck in a long contract
On-Staff Content Writers: We don't automate your content, and use in house content writers to develop your material
To further discuss LinkedIn marketing, and how it can help your company generate more leads, give us a call at 866-356-8198