It's time to be honest with ourselves, Google Plus never panned out as the social media powerhouse it was billed as. Instead, Facebook, Twitter, and even LinkedIn have overtaken the platform in terms of user engagement, advertising opportunity, and social networking. Still, people often inquire "How to create a Google Plus business page." There is much confusion about the role Google Plus plays, and how it relates to Google My Business. Check out the differences below:
Google My Business
GMB will serve as your dashboard for all things Google. It is the foundation of your Google presence, and the most important tool for business owners
Google Plus
Think of Google+ as a component of your GMB page, one that represents the social aspect or "social signal" which is listed on MOZ's 2017 Search Ranking Factors
Are you confused yet? The problem with Google Plus is that it doesn't seem to serve a worthwhile purpose for business owners. The best thing to do, is to create or claim your Google My Business page, optimize it for local search, and input your company logo and NAP information. Nolen Walker can sort out any confusion regarding your Google accounts and optimize your company for SERPs. For social media management services, call 866-356-8198.
Google Plus Duplicate Pages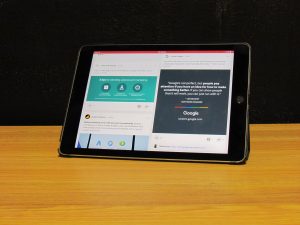 To further complicate the process, there are often multiple listings of companies on Google Plus. Business owners can solve this problem by merging multiple accounts into one. Follow these steps to merge duplicate Google Plus pages:
1. Locate all Google Plus accounts
2. Determine your primary account (the one with the most followers)
3. Navigate to "Settings" for the additional accounts
4. Select "Connect a Different Page"
5. Choose the page with which you list to merge
At this point you will have optimized your Google+ presence, by merging duplicate pages with the most valuable one, in terms of SEO. Google My Business will still be your primary source for business management, and Google Plus will merely be an extension of that.
Google Plus Custom URL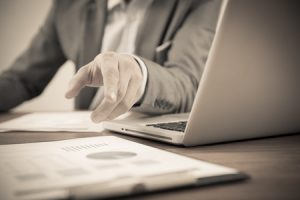 Businesses that meet a defined criteria can select a custom URL for their Google Plus page. There are several requirements that must be met before a custom URL is presented as an option. You can see the necessary requirements below:
10 or more followers
Account is 30 days or older
Account is not penalized for spam or other reasons
Uploaded profile photo
As you can see, these are reasonable requirements that most local businesses will be able to meet within the first month. For many companies, these requirements may already be met, and a banner will appear on your GPlus page, allowing you to choose a custom URL for your business. For Google Plus Management, call Nolen Walker at 866-356-8198.