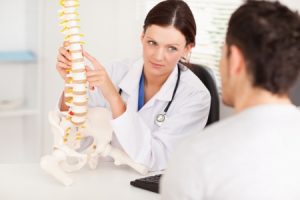 Chiropractors who are looking for local leads should consider a social media advertising strategy. Nolen Walkeroffers social ad marketing for chiropractors to help them reach more local patients. We specialize in promotion through Facebook and Instagram. Social media marketing help chiropractors in the following ways:
Brand Recognition: Placing your logo on various platforms expands brand awareness
Content Promotion: Facebook and Instagram are fantastic channels for places to advertise your most engaging blog articles, infographics, and video content.
Event Announcements: Have a special sale or promotion you really want to spread the word about? Facebook Ads offer powerful ways to enhance sales!
Search Optimization: Social media is considered a signal for local search rankings
Well-crafted ads even promotes organic traffic for your website. By increasing your SEO, and extending your brand awareness, you are laying the groundwork of a strong and sustainable online marketing strategy. If you want to learn more about social media marketing for chiropractors, talk with a Nolen Walker specialist at 866-356-8198.
Why Chiropractors Should Create a Facebook Business Page
Facebook offers personal pages and business pages. Personal pages are used to keep up with family and friends across the globe while business pages cater more to promotion and branding. As a chiropractor, you'll want to create a business page. These pages offer the following benefits:
Compare Competitors: Business pages allow you to gauge your own performance (likes, followers, etc.) against competitors.
Facebook Insights: Facebook offers a great tool to measure your page's performance with Insights
Review Generation. On local SEO for chiropractors we talked about review management, and Facebook is a great medium to generate reviews
Traffic Generation: FB business pages can serve as a middleman to your main website, and take up additional space on Google SERPs
The number one social media network in the world is Facebook. This cannot be ignored by any business. In fact, every business in the world could benefit from a FB business page. What you get out of this page is what you put into it. With regular updates, engaging photos, and occasional promotions, you can reach a wide range of consumers.
Content Sharing For Chiropractors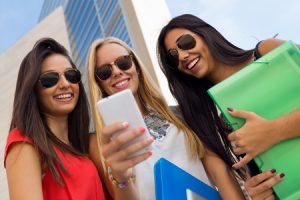 We previously mentioned that premium content sharing was one of the best ways to utilize social media ads. But what types of content should chiropractors share? As a rule, you only want to use your most engaging content when creating ad campaigns. If you have popular YouTube videos (even aging ones), you can update them to engage users with them through social media. If you lack the content to regularly advertise, you can also draw from your popular blog posts and infographics!
Nolen Walker offers social media marketing as well as website content writing for chiropractors. If your business doesn't have the necessary marketing talent, our team will happily provide it for you. Our clients can always check the progress of their advertising campaigns, because we know that accountability only drives us to stronger performance. To further discuss social media marketing for chiropractors, give us a call now at 866-356-8198.