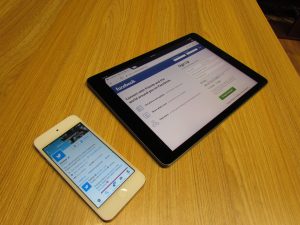 Social media marketing refers to the promotion of a business through social media networks like Facebook, Twitter, and YouTube. While today's social media platforms tend to limit the exposure brands can gain through organic marketing, paid advertising still produces profound results. There are generally 3 main components of this type of marketing:
Content: Social media can be a very visual medium, one that promotes company branding through logo display and content sharing. It's easy to take quality content from your organic marketing efforts and repurpose it for ads.
Placement: The value of social media relies on the strength of user connections. The quality of your social platform's demographic data can heavily impact your ability to target the right audience.
Measurement: With roofer social media ad campaigns, it's easy to track performance, run tests, make adjustments, and optimize for a specific target market.
Roofing contractors can extend their brand recognition via social media. With platforms like Facebook and Instagram, roofers can begin to establish themselves as authorities in their industry. If your contracting business might benefit from roofer social media marketing, give us a call at 866-356-8198.
How Social Media Affects Leads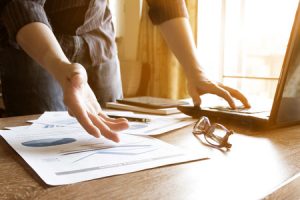 A well-designed social media marketing strategy will generate actionable leads for roofing companies. In fact, it is one of the most effective advertising venues available to small businesses. Since business accounts are free to set up and ads (typically) run cheaper than PPC campaigns from Google, Facebook and other social platforms make lucrative choices for marketing your business.
By the way, if you haven't already set up your Facebook Business account, we highly recommend it! There are so many benefits to doing so:
Calls to Action: Social media posts allow roofing companies to inspire a call to action through phone number links, email subscription sign ups, and more
Search Engine Optimization: Social signals are considered a local search ranking factor, and can affect your position on Google SERPs.
Conflict Resolution: Consumers feel very comfortable taking their woes to social media. This gives you the opportunity to turn unhappy customers into respectful, returning clients.
Facebook Insights: See what Facebook has to say about your organic activities and client engagement. You can use these insights to guide your paid content too!
These are some of the best ways to create leads with social media marketing. But there are even more opportunities as you begin to expand your follower base, and have a larger scale to market to. When combined with organic SEO and PPC, social media can be an extremely effective marketing tool.
Social Media Services for Roofers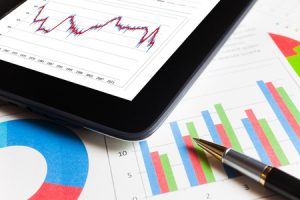 Roofing companies looking to invest in social media marketing should look to Nolen Walker. We have experience working with contractors in the service industry, and have a track record of proven success. Not only do we heavily encourage accountability between your team and ours, we make it easy for clients to track the results of their ad campaigns. If you're happy (and making money), so are we.
Our goal is to expand your online presence, and we believe that social media marketing is a great way to expand upon your roofing SEO efforts. With so many users interacting via mobile devices, well-placed social media advertisements are a great path to reach new customers, and generate more leads. Call 866-356-8198 for roofer social media marketing.