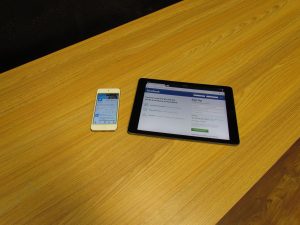 Having a presence on social media is important for plumbing companies, but that doesn't mean you have to update your accounts every day. The trick is to establish a social media presence, and leverage that into something you can actually use, which is search engine optimization. To start out, plumbers should have the following profiles:
Facebook: The most popular social media network in the world — create a business page
LinkedIn: A niche social site for business owners and professionals — create a company page
Twitter: The fastest source of information exchange on the web — generate new followers
Remember, leads are unlikely to come directly from social media organic efforts, but they will help establish your plumbing company as an authority (and therefore rank higher on Google SERPs). Social signals are considered a local ranking factor according to a 2017 study performed by MOZ. Google also suggests that reviews collected through social media pay dividends in local search marketing.
However, plumbers needn't limit their social efforts to simply "sparking interest". There's plenty of opportunity to generate high quality leads, thanks to social media advertising. Many plumbers neglect this paid channel, because they're simply too distracted by traditional PPC campaigns. If you'd like more juicy details on how your business can profit from plumber social media marketing, call 866-356-8198.
Creating a Social Media Presence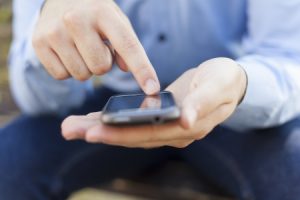 So how should plumbers establish a social media presence if they wish to maximize their results. The answer is fairly simple; optimize your profiles with consistent NAP information, logo display, and well written "About Us" sections. After that, you can share the following content types:
Blog Posts: Your monthly blog posts can be shared via social media platforms
Contests: Try running a contest on social media to boost engagement
Curation: Re-tweet or share relevant and helpful content from within your industry
Discounts: Run discounted service offers via social media, to again create more engagement
As you can see the goal here is to generate user engagement. Many of your social media followers will be from pre-existing customers, friends in the industry, and other staff members. But as you engage with users, you are sending social signals to Google that your website is a relevant entity within the plumbing industry.
Turning Interest into Leads
One of the best parts about advertising in social media platforms is the amount of content you can draw from. Some of the highest performing ads come out of content marketing efforts, the sort of material you'd normally use for your plumbing SEO. In Facebook, you can use their Insights to identify your best performing content. Plumbers can transform their most popular videos, how-to articles, and infographics into advertisements with Facebook Ads.
Plumber Social Media Marketing: Real Growth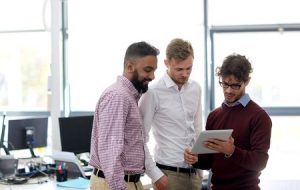 Nolen Walker knows exactly what it takes to market plumbing companies on social media. While other internet marketing companies will promise you the world, we set realistic goals for your company. Our goal is to leverage your social media presence into SEO, and therefore generate more customer leads.
If you are a plumbing contractor concerned with your social media presence and how it's affecting your online performance, you should contact Nolen Walker today. We offer month-to-month payments, and easy access to your campaigns for consistent accountability.. We are confident you will never look back when you see what we can do for your lead generation. Call 866-356-8198 for plumber social media marketing.