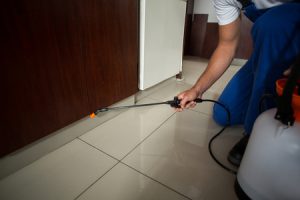 Local extermination companies should not underestimate the power of social media advertising. If you run a pest control business and are looking to promote your brand online, social media is a great tool at your disposal. This channel offers numerous advantages for pest control businesses, including:
Accessibility: In 2017, customers want to know they can conveniently reach you through their favorite social network.
Brand Development: Social media networks help spread brand awareness and establish reputation in the industry.
Promotion: Social media is a great platform to advertise services through discounts, contests, and giveaways.
Search Engine Optimization: A social media presence contributes to Google Search rankings.
Social media advertising can return a substantial ROI, due to its cost-efficiency. Extremely customizable advertising solutions make it easy to promote your best website content, establishing your company as an authority and generating high-quality leads. To learn more about how pest control social media marketing can generate growth for your business, call 866-356-8198.
Advertising on Social Media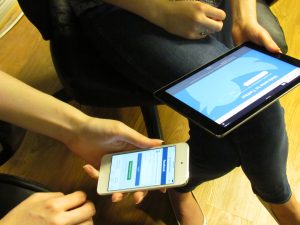 As a pest control business, you are probably wondering "What types of content should I use to advertise my business?" After all, consumers churn through an unprecedented amount of content every day. How can you ensure your advertising makes an impact?
The most powerful ads don't just focus on applauding your business, they target common consumer concerns and questions that other companies have left unanswered. Powerful social media advertising quickly connects with would-be customers, because they have a stake in learning the solution.
With that in mind, pest control social media advertising works very well with the following media:
Promoted Articles: Share informative blog posts from your website's internal blog, but in concise ad form.
Video Content: Show visually how your business addresses popular homeowner (or business owner) concerns.
Event Announcements: Discounts, giveaways and contests are all things you can easily promote through ads.
Social media continues to evolve and the trend right now is paid advertising. While many businesses cling to free social brand exposure as their go-to strategy, it is more challenging to achieve real growth organically than it was 5 years ago. To stand out from competitors, consider investing in pest control social media advertising.
Where Does Social Media Fit in With Marketing?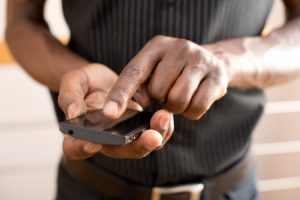 Social media is a key factor in how search engines perceive your business. For this reason alone, having an active social media presence is crucial pest control companies. However, the social channel only provides maximum value when it connects with a healthy organic SEO foundation. A well-optimized website after all, makes it so much easier to convert all those leads generated through Facebook Ads and other advertising platforms. Hand in hand, these two marketing elements provide remarkable short and long-term growth opportunities for your business!
If you lack a social media advertising strategy, or maybe just lack someone to regularly manage it, Nolen Walker is here to help. Not only do we provide custom website development, keyword-optimized content, and more, but we incorporate each of those components with social. Call 866-356-8198 for pest control social media marketing.