It's no secret that social media is one of the fastest growing trends in U.S. history. But what makes a successful social media marketing strategy? HVAC contractors have a defined goal of generating more leads through online sources. But how exactly does social media help accomplish that task? There are 5 primary ways:
Brand Recognition: Consistent posts with valuable content expands brand recognition and increases brand authority
Customer Acquisition: Some leads can come directly through social media interaction, especially through advertising
Search Engine Optimization: Social signals play a role in local ranking factors, according to MOZ's 2017 Local Ranking Factors
Service Promotion: Social media is a great medium to promote services with discounts, contents, giveaways, etc.
User Engagement: Engaging current customers and/or followers helps establish your online presence
HVAC companies looking to establish themselves as authorities in their service area communities, should be mindful of social media presence. Not only does it help search engine optimization, which will serve as your #1 source for lead generation, but it can enhance your web presence in a variety of other ways. Call 866-356-8198 for information on HVAC social media marketing, including our advertising services.
Best Social Media Networks for HVAC Companies
If the consensus among local contractors is that social media is a necessary marketing tool, how does one decide which networks are worth investing time and resources in? At Nolen Walker, we have years of experience working with HVAC companies, and have developed a list of 3 networks that best fit the HVAC industry:
Facebook: As the #1 social media network in the world, everybody who's anybody has a Facebook page — and in this case; a Facebook business page
LinkedIn: Considered a business niche in the social world, LinkedIn serves as a valuable citation source for HVAC companies, as well as a great place to establish reputation
Twitter: Information travels by the second on Twitter, and local contractors want to be part of that information flow
While these are the most prominent, there are other social media networks that can have value to HVAC companies, namely Instagram and YouTube. Much of your social media scope will depend upon your business and marketing goals. You may wish to consult with an HVAC social media specialist to help plan your platform solution(s).
Creating and Sharing Social Content For HVAC Contractors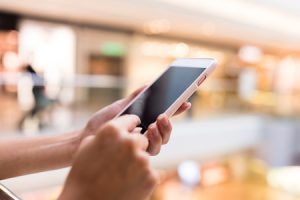 Conceding that social media is important; what types of content should be created, and later shared via social media advertising? Nolen Walker offers social media marketing as part of our internet marketing services. There are many types of content that can be shared, and among them include:
Blog Posts: Monthly blog posts on your website are great pieces of content to promote on Facebook and Twitter
Contests/Giveaways: Event promotion is crucial, and what better way is there to launch an event than to advertise?
Premium Content Sharing: Not all the content on your social ads needs to be brand new. Take updated articles and resources from years past and share them with your target market!
Video: YouTube ads, infomercials, and other visual materials are often easiest for your potential customers to digest.
Nolen Walker offers social media marketing to HVAC companies across the country. Our experience working with contractors in your industry combined with our in-depth knowledge of social media, search engine optimization, and other techniques, makes us a great match for your company. Call 866-356-8198 for additional details HVAC social media marketing, and see how our advertising can generate quality leads for your business!