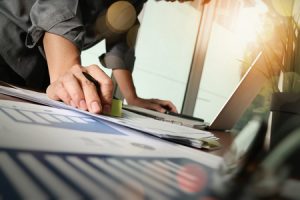 Social media is one of the most convenient marketing tools for small businesses. Each platform serves as a cost-effective medium to connect with current and future customers, as well as to promote brand awareness, and establish authority in a given industry. Facebook in particular, is an extremely valuable asset for businesses because of its massive usage rate, and its evolution into a substantial online marketplace. Facebook marketing services provide the following advantages for business owners:
Brand Awareness: Facebook is the largest social media platform on the internet, and establishing your presence on a network this large, will extend your brand recognition
Cost Efficiency: Ads cost little to produce and distribute to your target market.
Data Collection: Facebook has evolved to offer Facebook Insights which give businesses relevant data
SEO Diversity: Think of Google SERPs as real estate, and a well optimized Facebook business page gives Google something else to index
Nolen Walker offers Facebook marketing services as part of our social media advertising. We create and optimize Facebook advertising for local companies, or enhance company campaigns that already exist. Our goal is to establish create high-quality leads on this social network of 2.41 billion active users, and convert many of them into future customers. Call 866-356-8198 for Facebook marketing services.
Developing a Facebook Marketing Strategy
Every good marketing campaign starts with a strategy. It is no different in the case of Facebook marketing. Business owners looking to generate leads on this social media platform, must have a well designed plan in place, along with the resources to properly implement it. To get an idea of a solid Facebook marketing strategy, consider the example below:
Step 1: List Objectives
Step 2: Target Audience
Step 3: Develop Ad Content
Step 4: Measure Results
Like any good marketing plan, well-researched goals must be established, an audience must be identified, and results must be measured and used to improve the strategy moving forward. Nolen Walker handles each of these steps for you with our social media advertising services.
Facebook Marketing Tips for Small Businesses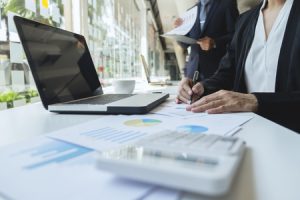 Whenever local business owners ask for Facebook marketing tips, we guide them towards Facebook Insights. Facebook offers insights for business page administrators to gather information about both current and prospective customers. The Facebook Help Center offers instructions on how to see insights about page followers. Once you have established enough of a following, you can begin to track how users interact with your page.
If you are interested in Facebook marketing services, invest in Nolen Walker. We have years of experience working with business owners in the service industry to more effectively market their services and generate more leads. Our marketing agreements are month-to-month so you will never be locked into a long-term contract. More importantly, you'll be able to constantly evaluate the effectiveness of our services. Call 866-356-8198 to learn more about our Facebook marketing solutions!