Search Engine Optimization in 2017 is no easy task. With so many websites competing for limited spots, businesses must find ways to distinguish their site from its competitors. One way to accomplish that is through Competitor Analysis. Service companies can analyze competitors with the following steps:
Step 1 – Keyword Research: Before anything else, you must research relevant keywords and their volume, and competition, in order to determine the keywords for which you want to rank on Google SERPs
Step 2 – Competitor Identification: Next, you must determine which websites are currently ranking in the top 2 or 3 for the keywords you are planning to target
Step 3 – Keyword Analysis: After you identify the top competitors, you must analyze the density, placement, and context of their keyword usage
Step 4 – Web Visibility Analysis: Website content is not the only ranking factor, and you must analyze the presence of your competitors on other marketing channels like Social Media and Online Listing Directories
Following these steps will give you what you need to design a functional SEO strategy. By implementing good qualities of competitor websites, and enhancing the less optimized elements, you can create a page that will outrank them on Google SERPs. For SEO Competitor Analysis, call us at 866-356-8198.
Why SEO Competitor Analysis Makes a Difference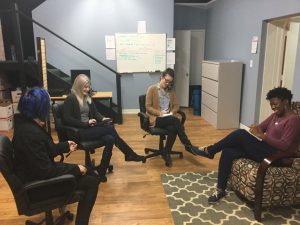 Google provides us with Quality Guidelines to help us produce content that will rank well on search engines. Since Google recommends unique and valuable content, the best way to stand out from competitors is to know what they missed, and add to your own content. In addition to search engine rankings, Competitor Analysis can affect:
Authority: The #1 Google spot is an indicator of trust, and authority, and has great marketing value
Reputation: Earning a top ranking presents your company as reputable and valuable
Traffic Generation: For companies competing for rankings, you are essentially competing for traffic, and one ranking spot can be the difference in that traffic choosing you, vs. choosing your competition
Visibility: Being more visible than your competition makes your brand more likely to stick in the minds of potential customers
There is a direct correlation between competitor analysis and online marketing success. As customer acquisition begins to happen more and more from mobile searches, businesses must be mindful of what's at stake. Every service company in the country should be trying to earn rankings right now, because lead generation is going to come in abundance from mobile searches. Contact Us now for SEO Competitor Analysis Services.
Selecting a Competitor Analysis Service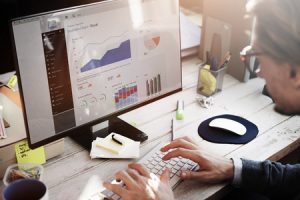 Companies looking to invest in Competitor Analysis Services should choose Nolen Walker. Our team of SEO analysts has years of experience working with service companies, and increasing their online presence. We market your services with amazing Web Design, SEO, and PPC. We can help you dominate the competition online.
To get started with Nolen Walker, call us at 866-356-8198 and ask for a free SEO consultation. We will analyze your website and help you determine the proper course of action moving forward. We offer services on a month-to-month basis, so you are never trapped in a contract you can't get out of!