Keyword Research for Optimization
Keyword Research and SEO have always been synonymous when thinking about internet marketing. With that said, researching keywords in 2017 is much different than it was 15 years ago, in 2002. As Google has evolved to more effectively enhance user experience, Keyword Research Services must modernize their approach to best fit the needs of marketing clients. Modern Keyword Research should include the following:
Competitor Analysis: Competing websites should analyze the keyword placement of their competitors by using software like SpyFu
Keyword Grouping: Organize your keywords by grouping them by main category, sub category, etc.
Keyword Relevance: Only choose keywords that fit within the context of your web content for a particular page, as modern Google algorithms prioritize these types of keywords
Keyword Tools: There are a plethora of research tools available for marketers to use for keyword ideas, including Google Keyword Planner, Moz Keyword Explorer, and SEM Rush
Researching keywords is not as simplistic as it was 15 years ago. More detailed analysis is required, along with more creative keyword placement strategies. The most important rule for keyword implementation, is that they should not be stuffed in your content. Keywords should read seamlessly as part of your paragraphs, sentences, etc. and should make sense to the reader.
Understanding Keyword Metrics
Whether you are using Google Keyword Planner, Moz Keyword Explorer, or SEM Rush, there are several keyword metrics you should understand before attempting to generate a list. Some keyword metrics you should be mindful of, include:
Search Volume: Number of expected searches for a given keyword over a period of time
Competition: This metric can be worded differently depending on the research tool, but the metric should indicate the competition level for the selected keyword, and how difficult it would be to rank for it
CPC Bid: This metric is primarily used for PPC campaign purposes, but can also be an additional indicator of competition level for organic searches
The main goal of metric analysis is to determine how many users are searching for a specific keyword, and how many websites are competing to rank for it. When you find a sweet spot of relatively low competition, and considerably high search volume, you can take the next step with keyword placement. Call 866-356-8198 for Keyword Research Services!
Choosing a Keyword Service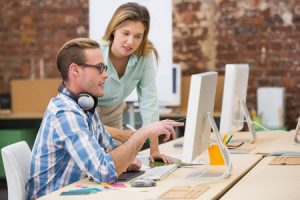 Nolen Walker has years of experience performing Keyword Research, and we offer the best Keyword Research Services on the internet. We will work with your service company to develop a keywords list and optimize your website with them. We use multiple Keyword Research tools so that we never miss a detail, and work to dominate your competition on Google SERPs.
Sign Up Now
Call Nolen Walker RIGHT NOW
Start your first month of services
We start working on your amazing website design
Month-by-month payments and never a long-term contract!
Zero Activation Fees, Zero Setup Fees, Zero Design Fees
The BEST Online Marketing Company on the internet
To further discuss our Keyword Research Services, call us at 866-356-8198!