Do you run a water restoration business? If so, you are probably interested in marketing services that can help you generate more customer leads. With PPC management from Nolen Walker, you can do just that. Some of the benefits to Pay Per Click management include:
Data Analysis: Generate relevant market data that will help you improve your conversion rate
Geo-Targeting: Target specific areas that require your services
Fixed Budgeting: Only spend what you can afford on PPC campaigns
Search Visibility: Jump to the top of Google search results for specific keywords
As you can see, Pay Per Click management is a valuable asset for water damage restoration companies. Especially when you consider the opportunity available on the internet. There is a significant demand for companies like yours, but the paid advertising is not as competitive as in other industries. Call 866-356-8198 for water restoration PPC management services.
Developing a PPC Campaign For Water Restoration Companies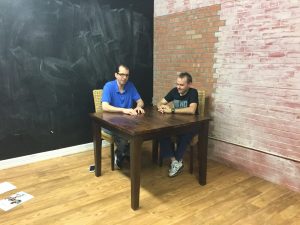 Even if you understand the value of pay per click marketing, how exactly should you go about starting a campaign? There are several things you should mark off your checklist before launching your campaign on a platform like Google AdWords or Bing Ads. They are:
Budget Preparation: Determine a reasonable budget and ensure its something you can afford
Competitor Analysis: Analyze the companies you are competing against for local keywords
Goal Setting: Ask yourself what this ad hopes to accomplish, and how quickly
Keyword Research: Compile a keyword list that features both local and industry related words
Once you complete these tasks, you are ready to move on to the campaign. You have the option of running your ad on Google AdWords, Bing Ads, or both. Google is the most popular search engine in the world, making their keywords more expensive to bid on. In contrast, Bing keywords are less expensive, but have a lower search volume.
The Ultimate Water Damage Restoration Marketing
If you have done a Google search in the past and failed to find any marketing services that catered directly to water damage restoration companies, you are in luck. Nolen Walker knows exactly what it takes to market companies like yours. In fact, we offer more than just pay per click marketing. We offer search engine optimization as well.
2018 will be a big year in marketing. Mobile internet users continue to dominate the marketing climate, and now is a great time to get in on the action. Think about the leads your company can generate through pay per click marketing. With our expertise and your fine services, we can take your marketing strategy to the next level! Call 866-356-8198 for water restoration PPC management services.