How Can Plumbers Generate Leads Quickly?
Plumbing contractors know how competitive it is to rank at the top of Google search results. So what is the solution for generating leads quickly? The answer is Pay Per Click (PPC) advertising. Nolen Walker offers Plumber PPC marketing, which provides the following benefits:
Quick Results: PPC works more quickly than organic SEO and can yield immediate results
Researched Investments: Nolen Walker researches competition and market demographics to make the most efficient investments
ROI: Our marketing experts ensure the highest ROI potential for your campaign
Targeted Markets: Pay Per Click allows companies to target specific areas and demographics
Each of our characteristics helps plumbing companies generate internet leads fast. Plumbers who are just starting out need to create a customer base to get started, and paid advertising is the fastest way to accomplish that. Call 866-356-8198 for plumber PPC marketing services.
Is Nolen Walker the Best Plumber PPC Company?
There are multiple options for plumbers interested in starting a PPC campaign. But how many of those options practice the attention to detail of Nolen Walkers? The problem with many online marketing companies is that they promise results and then lock you into a long-term contract. We offer month-to-month agreements so that we are always accountable for results. Consider the following advantages of Nolen Walker:
Cost Efficient: You will never find a better price than our internet marketing services, and it is month-by-month so you avoid long term agreements
Industry Specific: We work with contractors in the service industry, and that is our area of expertise
Ongoing Service: While some companies start your marketing campaign and then ignore it for the rest of the month, we constantly evaluate and improve your campaign
Proven Success: We have years of experience working with service companies and marketing them to new customers
Don't be fooled by get rich quick schemes that force you into long-term contracts. We hold ourselves accountable by only offering month-to-month agreements, so that your company can consistently evaluate our performance. You will never want to leave once you see the ROI on your first marketing campaign with Nolen Walker.
Sign Up Today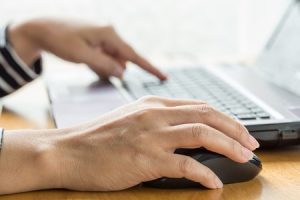 To sign up for Nolen Walker PPC services, call us at 866-356-8198
Discuss all of your marketing needs with our PPC experts, and determine the right plan for your company
Start your first month of services and watch lead generation increase almost immediately
Convert leads into sales and drive up the value of your plumbing business
If you have any questions regarding our services, contact us today