Locksmiths are always looking for new people to add to their client list. But what is the most effective way to generate customers in 2017? The answer is Pay Per Click management from Nolen Walker. PPC is an efficient marketing tool for the following reasons:
Budget Adjustment: PPC campaigns allow for a set budget, so companies never spend more than they can afford
Geo-Targeting: Per Click Ads allow locksmiths to target specific locations and demographics and only spend marketing dollars on relevant users
Instant Results: As opposed to organic SEO, PPC starts working immediately
Measurable Data: Paid search campaigns provide valuable data that can be used to improve your overall marketing strategy
These are some of the top benefits to Pay Per Click advertising. Nolen Walker manages your campaigns so that they are constantly monitored, measured, and improved upon. Our only goal is to see you inherit a substantial ROI from your marketing venture. Call 866-356-8198 for locksmith PPC marketing services.
Is PPC Superior to SEO?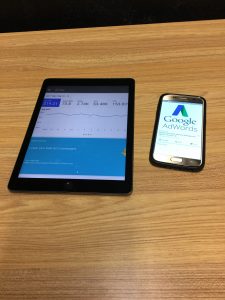 It depends on what you are looking for. The important thing to remember is that these marketing strategies are not mutually exclusive but instead can work together to create an optimal promotion plan. PPC is popular because of its quick results, but SEO is a long-term asset that will ultimately determine your online reputation. Check out these ways PPC and SEO work together:
Conversion Path: Paid search can quickly drive traffic towards your website while SEO can turn that traffic into conversions
Data Analytics: Results generated from both organic and paid search provide valuable keyword information that can be used with both strategies
Goal Diversification: By using both methods, you will have both short-term and long-term success
SERP Diversification: By taking up PPC spots at the very top of SERPs along with organic spots underneath those, you own more "real estate" on Google search results
There is no "better" method since both strategies are effective and work together for a common goal. Paid search is also something that depends on windows of opportunity like market inefficiencies, or short-term investment openings. SEO is a long-term proposition that should be a constant in your marketing plan.
Choosing a PPC Platform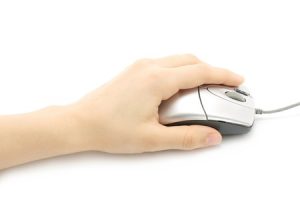 There are several options to choose from when starting a paid search campaign. The two most popular platforms are Google AdWords and Bing Ads. This makes sense since they correspond directly to the #1 and #2 search engines in the world. Google is far and away the most popular search engine, and AdWords is predictably competitive. Bing Ads offers an alternative to businesses on a smaller budget.
Nolen Walker will manage your paid search campaign on the platform of your choice. We will consult with you to determine your marketing goals and develop a plan that best addresses those goals. If you are interested in learning more about our locksmith PPC marketing services, give us a call today at 866-356-8198.