Do HVAC Contractors Need PPC?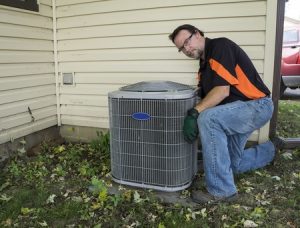 HVAC companies looking to generate leads quickly should invest in Pay Per Click marketing with Nolen Walker. Our marketing services help local contractors gain new customers through paid advertising on search engine results pages (SERPs), specifically Google. Our services are effective for the following reasons:
Clarity: We offer month-to-month services with zero hidden fees, so our customers know exactly what they were paying, and are not locked into long-term commitments
Design: We have years of experience designing PPC campaigns for HVAC companies, so we know exactly what works, and what does not
Evaluation: We constantly monitor your PPC campaign, measure its results, and use data to consistently improve your success
Research: We research market opportunities before launching PPC campaigns so that we can make the most of your investment
Nolen Walker is the best Pay Per Click service on the internet. Any local contractors looking to invest in PPC, should contact us immediately. Don't settle for long term commitments that will have you in deep regret after just one month. We are always held accountable because you can choose to leave after each month. But once you see our results, you will never want to. Call 866-356-8198 for HVAC PPC marketing services.
Paid Search Engine Marketing vs Organic SEO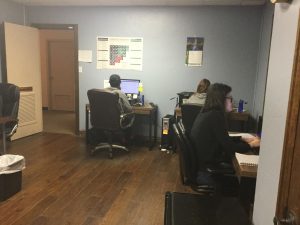 As a local contractor who requires marketing services, you may have heard about both organic search marketing, as well as paid search marketing. There is a misconception that these marketing techniques compete against each other and are a "one or the other" proposition. This is not the case, in fact SEO and PPC can work together in the following ways:
Conversion Rate Optimization: PPC helps get traffic to your site but SEO will help convert that traffic into sales
Google Indexing: Having both a PPC ad and organic search result on the first page of Google gives your website multiple opportunities to be clicked
Specific Targeting: SEO can be used to target a more general demographic, whereas PPC can be a more specific
Time Management: PPC is known to work in the short-term, while SEO is a superior long-term strategy, allowing the combination to account for both time periods
Any marketing company that sells you on the idea that PPC and SEO cannot be mutually beneficial does not understand how internet marketing works. While one technique might be more attractive in a given circumstance, implementing both strategies will ultimately take your business to the next level.
Avoiding PPC Scams
With so many options available, how should HVAC contractors determine which PPC management service is right for them? There are a couple of clear indicators that can help you weed out companies that are manipulative. Do you notice:
Aggressive Ad Popups: When you visit a website, do you notice a pop-up advertisement asking you for contact information?
Poorly Written Content: Navigate through each website and take note of the content quality, and ask yourself "would I want these people advertising for me?"
Spam Links: When you click on a link on the website, does it take you to a relevant source, or something that makes no sense?
Any of these website components should be considered a red flag. At Nolen Walker we pride ourselves on quality and integrity. We are upfront about our costs, and offer month-to-month payments so that you are never locked into a long-term contract. Call 866-356-8198 for HVAC PPC marketing services.