Pay Per Click (PPC) Management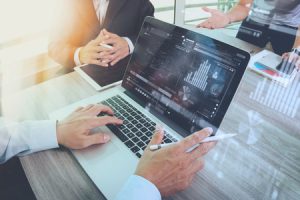 does not end after launching your paid advertisement. In some ways, that's where the real work begins. Advertisers should continue to monitor and analyze their PPC campaign performance throughout its lifespan, in order to maximize ROI potential. PPC Campaign Analysis should include:
Budget Monitoring: PPC advertisers should be constantly aware of their budget fluctuation, and how much money is left in the account
Conversion Rate Analysis: Clicks are good, but only if they lead to conversions — constantly monitor your conversion rates to determine the effectiveness of your campaign
Measurement Analysis: Regardless of the PPC platform through which you are advertising, measurement data will be accumulated, and should be regularly examined and considered
ROI Tracking: Every PPC campaign should be reported for its current financial value, and how much potential ROI it can generate
PPC Campaign Analysis is an important aspect of PPC Advertising. Small business owners waste an estimated 25% of their per month budget by not regularly analyzing their campaign. That is money being thrown down the drain and a waste of valuable resources for companies who need to operate on an efficient level. Call 866-356-8198 for PPC Campaign Analysis.
PPC ROI Analysis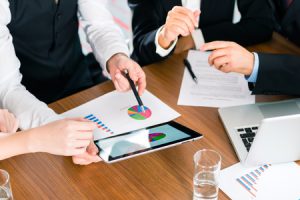 We previously listed ROI as one of the primary tenets of PPC Campaign Analysis. Have you ever wondered how ROI was calculated for PPC campaigns? There are several equations that can be used to determine PPC ROI. Check out Search Engine Journal's 5 Essential ROI Formulas. The calculation of your PPC ROI usually considers these 4 factors:
Average Sale: The amount you make on average, per sales conversion
Conversion Rate: The rate at which you convert clicks into customers
Cost Per Click: The amount of money you spend per click
Monthly Cost: The monthly total for your PPC investment
The average ROI for PPC campaigns is estimated at around 2.5%. The top 25% of PPC advertisers are earning considerabley more than that, and the top 10% are converting at a rate of around 11% and higher. To break into the top tier of PPC advertisers, you must invest in PPC Campaign Analysis.
The Best PPC Analysis Service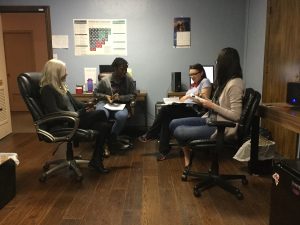 Running a PPC campaign without the proper expertise leaves marketers in the bottom tier of advertising. Since the substantial profits happen towards the upper middle tier of campaigns, or the top tier, running a campaign as a novice is a bad idea. The solution is to sign up with Nolen Walker for your PPC Campaign Analysis. We will cover all your PPC needs, and ensure that your campaign is well maintained and maximizes its earning potential.
PPC Campaign Analysis can be the difference in success and failure for online marketing ads. If you have ever wondered why certain companies generate higher ROI for their PPC campaign, it's because they have someone analyzing the data, and crafting high potential campaigns. To invest in PPC Campaign Analysis, call Nolen Walker right now, at 866-356-8198. You won't be sorry.