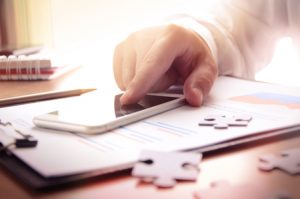 Mobile search has become the primary source of internet lead generation. Smart Insights reports that mobile devices account for 71% of all digital minutes throughout the United States. For this reason, Mobile Advertising has become an increasingly critical aspect of digital marketing. Still not convinced? Check out these reasons to market on mobile devices:
Cost Efficiency: Despite it accounting for almost three quarters of digital minutes, the advertising cost for mobile devices is typically lower than desktop
Direct Marketing: Mobile Advertising has redefined the meaning of "direct marketing" since mobile ads can reach customers directly in their pockets, and gives them the option to immediately connect via phone number
Location Targeting: Service industry companies know that the majority of quality leads will be local, making mobile ads location targeting a valuable feature
Social Sharing: With mobile content, anything can be shared and advertised via social media, and reach a mass audience almost instantaneously
Nolen Walker understands that companies who invest in Mobile Advertising will be ahead of the marketing curve. Despite a plethora of internet marketing statistics that suggest the domination of mobile search, companies have yet to fully commit. This lack of urgency presents a small window of opportunity for businesses. To discuss your Mobile Advertising plan, call 866-356-8198.
Measuring Success With Mobile Ads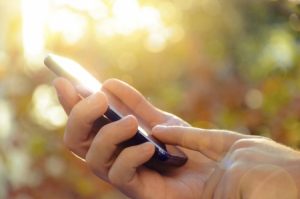 One of the most difficult aspects of Mobile Advertising is measurement. The ability to measure success on mobile devices is dependent upon the expertise of your marketing team. While some PPC companies measure mobile ads in the same way they would for any other ads, there are actually specific metrics that provide more valuable information for mobile:
Active Dwell Time: How long a user remains on a page with their browser in focus, before returning to a SERP
Exposure Period: How long an ad was active and visible to all users combined, measured in hours
Interaction Ratio: A formula that measures how many times a user took a desired action, divided by the number of impressions for the advertisement
View Percentage: The percentage of times that an advertisement impression remained visible for at least one second
These metrics give advertisers a better sense of online marketing success. Nolen Walker manages Mobile Advertising Campaigns and measures their success for continuous improvement. We have the best mobile marketing strategy of any PPC company on the web. To speak with one of our Mobile Advertising specialists, call 866-356-8198.
Choosing a Mobile Advertising Management Service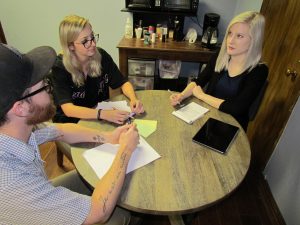 There are many options available for mobile ads management. With that said, you will not find a better one than Nolen Walker. We have been working with companies in the service industry for years, and have provided the highest quality advertising services to fit their marketing needs. We customize our approach based on the needs of your company, and do everything possible to sustain your success.
At Nolen Walker, we are so confident in our services that we offer month by month payments for all of our customers. That's right, ZERO long term contracts. Why lock yourself into a long-term deal with another company, when you can choose a superior marketing service without the long-term commitment? Call 866-356-8198 for Mobile Advertising Management Services.