Business owners in the service industry understand the importance of online leads. One of the best ways to acquire leads from the internet is by using Google AdWords. AdWords is a PPC platform in which companies can bid on advertising space for selected keywords. The ads appear on the top of Google SERPs for search queries that include those keywords. At Nolen Walker, we manage Google AdWords campaigns with the following steps:
Step 1: Create a campaign and set up the advertisement
Step 2: Choose keywords to target with your advertisement
Step 3: Measure results and analyze campaign data
Google AdWords is the most popular PPC platform on the web. Because of this, it's critical to run a properly researched campaign, that accounts for specific market trends, and maximizes marketing investments. Nolen Walker has years of experience running PPC campaigns for business owners, and can lend our expertise to your company. Call 866-356-8198 for Google Adwords Management Services.
What Makes a Good AdWords Campaign?
AdWords is a very competitive PPC platform. Since Google is by far the number one search engine on the planet, it makes sense that so many businesses are willing to invest in their advertising space. With that knowledge, small business owners must run a well crafted campaign. A good AdWords campaign contains the following characteristics:
Audience Targeting: Knowing your target audience is imperative to a successful campaign, as ads can be specifically distributed to a certain group of users, and thus create a more efficient investment
Call to Action/Extension: Google AdWords offers ad extensions on which companies can attach a call to action, such as a phone number
Conversion Rate Measurement: All PPC advertisements are an investment, and you can only determine their value by tracking how many sales they are leading to
Keyword Research: Your advertisement can only be as effective as the keyword results in which they appear on, so finding the sweet spot between relevance and volume is key
Mobile Reach: The majority of online leads originate on mobile search, and catering to mobile users by presenting direct phone number links is a good idea
A campaign that possesses each of these elements has a great chance for success. The difference in ROI between the top 25% and the bottom 75% is extremely stark. At Nolen Walker, our goal is to create a campaign that will be of great value for you business. Not only will you generate customer leads quickly, but you will see a difference to your bottom line at the end of the campaign. For more information, visit Google's AdWords Help Center.
How Customers Perceive Google Advertisements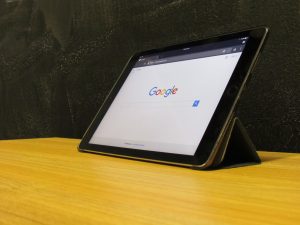 There is a debate within the internet marketing industry about the perception of PPC ads on Google SERPs. PPC ads appear in the top 3 results on Google SERPs, and before any organic results are displayed. Still, some marketers believe that organic results are more marketable than PPC ads. At Nolen Walker we create PPC ads that engage customers, and give them good reason to click, so that ads never feel manipulative and are perceived as more organic.
If you are interested in investing in a Google AdWords campaign, you should contact Nolen Walker, today. We have years of experience with Google AdWords Management, and know what it takes to run a successful and profitable campaign. We work with service industry business owners just like you, and look forward to helping you generate fast online leads. Call 866-356-8198 for Google AdWords Management Services.