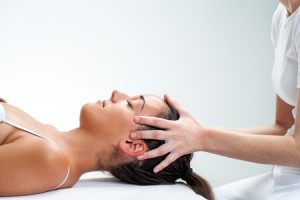 Chiropractors looking to generate leads online, should invest in Pay Per Click advertising from Nolen Walker. PPC is one of the most efficient chiropractic marketing methods available on the internet. Consider the following benefits:
Area Targeting: Target specific geographic areas with your advertisements
Controlled Budget: Only spend what you can, and never go over budget
Fast Results: After winning a bid, your link is immediately placed on the top of Google SERPs
Valuable Data: Gain worthwhile information about the behavior of your targeted customers
Pay Per Click is generally used as a short term strategy. With a fixed budget and a strategically placed advertisement, chiropractors can take advantage of small windows in which they can increase website traffic, and acquire new customers. If you are interested in learning more about PPC for chiropractic marketing, give us a call at 866-356-8198.
Should PPC Replace SEO For Chiropractors?
PPC should not replace search engine optimization (SEO). There is a misnomer in some marketing circles about the relationship between PPC and SEO. Both are valuable marketing techniques, and they should be used together, instead of choosing one over the other. The two techniques can work together in the following ways:
Conversion Rate: Paid ads get traffic to your website quickly but it won't matter if your website is not optimized, since search optimization is also a user experience mechanism
SERP Diversity: There are two types of search results on Google — paid ads at the very top, and then organic results under those — using Pay Per Click and SEO can get you ranked on both
Time Management: Since paid ads are quickly visible, and organic listings take time to earn, you can work for short-term and long-term goals simultaneously
There is no reason to forgo organic search optimization just because you are investing in paid ads. On Google AdWords, they score ads based on quality, so that the businesses with the most money can't just buy there way to the top. Creating good advertisements, and optimizing your website for search, makes your PPC campaign that much more valuable.
How Competitive Are Paid Ads For Chiropractors?
As we stand in 2017, chiropractor ad space is fairly wide open. There is not the level of competition for these words as there are in other industries. For example, the HVAC industry has more competitive keywords than chiropractors right now. To research the competition level of keywords, you can use the following tools:
Google Keyword Planner: The keyword research tool that accompanies AdWords PPC campaigns
MOZ Keyword Explorer: Part of the acclaimed MOZ's Pro plan
SEMRush: A very popular research tool within marketing circles
On each of these tools, you can look at things like keyword difficulty, opportunity, priority, cost per click (CPC), etc. You can also formulate related keywords that might spark new ideas in how to market your web content. Call 866-356-8198 for chiropractic PPC marketing.