Looking to boost your sales with paid advertising through Google Ads? We offer paid advertising management that will get you the results you want. Whether it's a campaign that requires improvements in optimization to increase clicks while lowering ad spend or you are ready to start new campaigns from scratch, we can help. Learn more about our PPC services and how we can help dramatically increase your sales growth.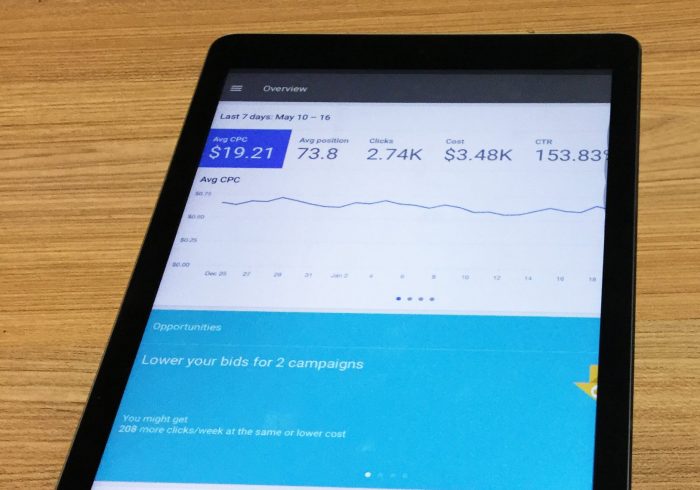 What is Pay Per Click (PPC)?
Pay per click is a method of online advertising that revolves around paid listings. This may be through Google Ads, Facebook Advertising, or other popular marketing platforms. Whenever a consumer finds and clicks on one of your ads, it generates a charge to your account. For some industries, that click cost can be pretty hefty, but it creates numerous opportunities for new clients and exceptional sales.
A lot of work goes into writing, optimizing, scheduling, budgeting, and managing PPC ads. That's why many small businesses choose to have a trusted service do it for them. PPC management takes all of these activities off your to-do list, while still providing you with clients from around the area. With a professional at the wheel of your ad campaigns, you'll enjoy even stronger results!
Why Choose PPC Advertising Over Other Channels?
With such an enormous percentage of the population turning online to find their essential services, local search is a crucial channel for courting potential clients. PPC ads offer a great way to supplement income without having to spend excess amounts of time running them. When you choose a PPC management service, you take back even more time for other valuable company tasks.
PPC also minimizes competition with other local companies in your industry. Since PPC allows you to bypass organic ranking challenges and head straight for the top of search results, you're guaranteed to secure some great visibility for your ads! Just make sure you have a captivating message ready to sway your audience.
Our PPC Management Process
Keyword Strategy – Every pay per click campaign requires a carefully crafted keyword list so that you aren't paying for useless clicks onto your site. Our PPC strategists will ensure that you are receiving traffic you actually want.
Optimized Campaign – Everything from the ad groups, ad copy, and bidding are optimized to make sure you are getting the clicks you need most. Without proper optimization, you run the risk of paying for clicks to your site, from people looking for a completely different service!
Local Ad Targeting – You work within a certain area, which means you don't want to be getting clicks or calls from hundreds of miles away. We set up local ad targeting so it's the people, and potential clients, in your area that are seeing your advertising online.
Detailed Reporting – We want full transparency when keeping you up to date with the progress of your advertising campaigns and bidding. That is why we provide detailed reports on the growth of your conversion rates and changes in click through rate.
Unlike many other pay per click companies, we'll never markup the cost of an ad. For this reason, we always bill our PPC services separately from our SEO services. We charge a flat monthly fee for your ad management. Our team also arranges billing directly through Google Ads, not an unverified third party. This way, you can know exactly how much you're paying and what sort of results you're getting.
Why Should You Consider Paid Search Advertising?
Pay per click can be an expensive endeavor, which is why we offer professional pay per click services to create optimized advertising with research that is specific to your industry and the area you work in. This way, you get the most from your advertising spend because you are receiving the clicks and calls you want most. Not only is pay per click a great way to boost your business online by paying for those top spots on Google SERPs but there are other reasons why pay per click is worth considering.
With our management team handling your advertising, you'll save so many hours and enjoy even more high-quality leads. Why not try it out and see what sort of growth you can achieve? Supplement your organic SEO strategy with pay per click ads!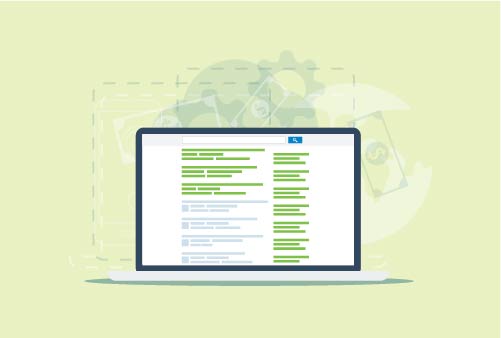 When it comes to PPC, we have all the tools needed to make even the smallest adjustments necessary so you only get clicks from a relevant audience. While this is possible with search engine optimization, pay per click offers a short term solution to get sales leads fast. PPC even aids in organic optimization by providing clues to which keywords offer the best audience. This data gives us the opportunity to optimize your website even further. Paid advertising also gives you the ability to take the lead over your competitors.
Call 866-356-8198 to Contact a PPC Specialist