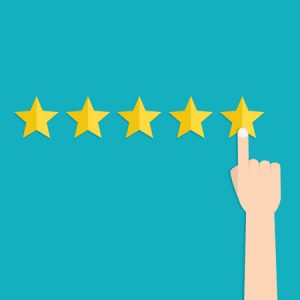 When SEO companies speak of "reputation" they are referring to the standing of your company within local online communities. Nolen Walker has experience managing the reputation of local businesses. The primary ways in which reputation, both good and bad, is established, are:
Business Listings: Local businesses should be listed on online directory sites like Yelp and BBB
Reviews: Online Reviews are an important factor in how customers view your company
Social Media: Your social media presence, and interaction with consumers, shapes the perception of your company
Website Quality: The visual aspects of your website, along with the caliber of your content helps define your reputation
Every local business should be mindful of these reputation components. Each component is exclusively valuable to local businesses, but when combined, create the perception of your company, and determine your ranking on local search results. Call 866-356-8198 for online reputation management.
Online Reviews Management
The most important aspect of reputation management, is handling online reviews. The first step in online reviews management is to generate them. Nolen Walker can help you accumulate more reviews through various strategies. For example, local companies can generate reviews through the following techniques:
Ask in Person: After completing a successful service, ask customers to leave a review of your company
Business Cards: Hand out business cards to customers with a link to your review profile on sites like Yelp, Google My Business, and BBB
Email Signature: Place links to your Yelp or GMB review profiles in your email signature, so that every email you send will remind customers to leave a review
Website Footer: Have a web designer embed your review profile links in your website footer, so that satisfied customers will have the option to click on them
It is important that you never pay for positive reviews. Google penalizes websites that have manipulated the testimonial system by paying for a review. Following the ethical techniques above will enhance your business reputation, and sustain your online presence for years to come.
How to Repair Your Online Reputation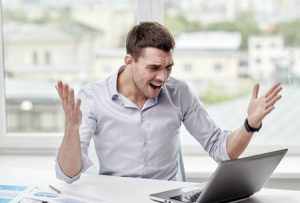 Part of generating online reviews, means occasionally receiving a bad one. Negative reviews are part of doing business with large groups of people. One bad review will not destroy the reputation of your company, and in the presence of multiple positive reviews, will likely be drowned out and become less significant. If you find yourself receiving an abundance of negative reviews, you should consider these strategies:
Analyze Performance: Although it's not always the case, sometimes negative reviews can actually help you correct an overlooked flaw in your service operation
Diversify Review Profiles: Make sure you are receiving reviews on multiple sites, so that you can get a better indication of the overall reputation of your company
Respond Professionally: Find negative reviews of your company, and respond to them in a professional, non-confrontational manner — consider offering to speak via telephone to resolve the dispute
Remember, a few negative reviews will not ruin your reputation. And when you respond professionally, they will actually serve as a PR opportunity for your company. When other users see how you responded to a negative review, they are more likely to trust you and inquire about your services. Call 866-356-8198 for online reputation management.