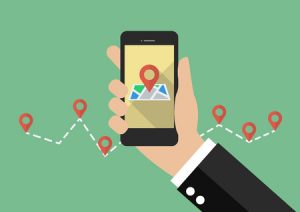 We are in the era of local search. Almost 60% of searches happen on mobile devices, and Google provides custom search results for users based on their proximity to local businesses. If you plan to be one of those businesses showing up on local SERPs, the time is now to invest in local mapping. The main components to local SEO are:
Geography: Google Maps will display your exact business location and present it to local search users
Listings: Online directories like Google My Business, BBB, and others, play a major role in how your roofing company will rank on local SERPs
Relevance: Google continues to evolve its algorithm to best match users with relevant businesses in their area
Status: Review sites like Yelp really make a difference for your local reputation and how you are perceived by both users and search engines
An estimated 97% of searchers are looking for businesses online. That's a massive audience that must be sorted through to find relevant matches for your roofing company. Local mapping is the best way to attract website traffic with sales conversion potential. If you are interested in roofer local mapping services, call 866-356-8198 now!
Google Maps For Roofers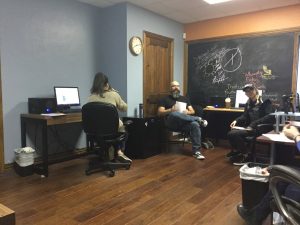 Since proximity is a factor in local search results, your roofing company must be accurately listed on Google Maps. This is the main location data that Google uses to match potential customers with local businesses. Refer to the steps below to add your roofing company to the map:
Step 1: Open Google Maps and sign in
Step 2: Zoom into the exact location of your business
Step 3: Select "Send Feedback" on the bottom right
Step 4: Select "Add a Missing Place"
Step 5: Drag the map marking icon to your location
Step 6: Input relevant business info and select "Submit"
Keep in mind the "Send Feedback" option can also be used to report incorrect business information. So if you see a map listing of your company that is erroneous, it is best to notify Google to avoid confusion for potential customers. Creating a clear and accurate presentation is what optimization is all about.
The #1 Local SEO Company For Roofers
Nolen Walker is the top local SEO company for roofers. Our team has years of experience working with roofing contractors to market their services in local communities. We keep up with Google algorithm changes to ensure our practices are continually evolving along with the massive search engine.
Have you invested marketing dollars in the wrong SEO service? Allow Nolen Walker to turn your company around with our local mapping services. We are so confident in our services, that we offer month to month agreements so that you are not forced into a long-term commitment. To shift the direction of your roofing company, and dominate local search results, call 866-356-8198 today!