What Are Local Business Listings?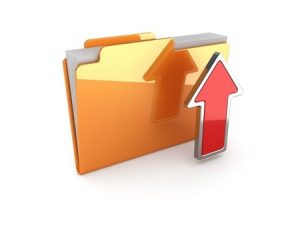 Local business listings refer to citations of companies along with their NAP (name, address, phone number) information on internet directory websites. Business listing sites include Google My Business, Yelp, Better Business Bureau, and more. In 2017, an online business directory serves as a modern day Yellow Pages, and informs potential customers about businesses in their area. Claiming and optimizing local business listings provides the following advantages for companies:
Increased Visibility: The ultimate goal of an online business directory is to make your contact information more visible and create more leads
Industry Niches: Certain local business listings will be of increased importantce because they serve as niche directories within your industry, for example HomeAdvisor.com is specifically for service companies like HVAC, plumbing, roofing, etc.
Online Reputation: Marketing 101 informs us that trust is an important element in sales generation, and the consistent presence of your contact information enhances trust
Search Engine Optimization: Google rankings prioritize companies that are visible, and present accurate and consistent contact information throughout the internet
In order to dominate local search results, businesses must invest in Google local business listing optimization. As you can see in Moz's 2017 Local Search Ranking Factors, citation sources are a significant consideration in how Google will rank you business on search results. To discuss local business listings optimization, and how Nolen Walker can enhance your local marketing, call us at 866-356-8198.
What Makes a Good Local Business Listing?
We have established the importance of local business listings. But what makes up a quality listing for an online business directory? And better yet, what is a quality business directory? To get a feel for what a well optimized business listing looks like, consider these components:
Accuracy: Each of your local business listings should have accurate NAP information, down to the very last detail of your address and suffix
Consistency: It is not ok to alternate the name, spelling, or styling of your company, nor to use multiple phone numbers or address variations, as this will harm your chances of ranking well on local search results
Reputation: This component pertains to the directories themselves, as listing your business on quality sources like Google My Business and BBB will enhance your reputation, while listings on spammy, low quality sites will hurt it
Business listings are a representation of your company, so ensuring that each of these components are covered, gives you the best chance to rank on local search results. Local business listing optimization can really make a difference for companies. With mobile searches continuing to trend upwards heading in to 2018, attention to detail will separate businesses from their competition.
Cleaning up Business Citations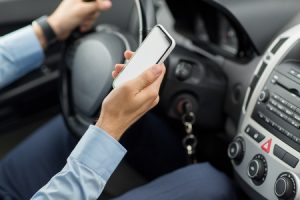 If your business has been around for a while, you may have significant inconsistencies in your local business listings. Address and phone number changes, along with re-branding and marketing alterations can cause confusion among potential customers. It is important to correct these errors for SEO purposes, as well as to maximize your lead generation potential.
Nolen Walker offers local business listings management. We will claim and correct your NAP information with data distributors like InfoGroup and Localeze. In addition, we will ensure you have accurate and consistent listings on all the best online directory sites like Google My Business and Yelp. Call 866-356-8198 for local business listings optimization.