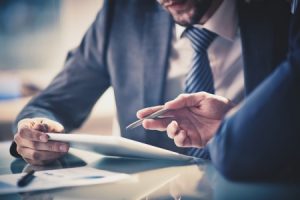 If you could only choose one listing directory to impact your local SEO, it would be Google My Business. In fact, GMB is perhaps the most important element of your local search optimization. Not only does it influence your rankings on Google SERPs but it largely defines your reputation in local communities. Google My Business impacts your local company in the following ways:
Branding: A search of your local brand will display your GMB page, which, if optimized, should display your logo for branding purposes
Mapping: Google My Business displays your company location so that users in the area can determine your relative distance
Ranking: GMB influences your ability to rank well on Google SERPs
Reputation: GMB pages are accompanied by reviews, and their cumulative rating is visible on SERPs
Since Google SERPs represent the most competitive marketing "real estate" on the internet, enhancing your company's image with Google My Business is a no-brainer. Not only will you increase the likelihood of ranking well for local searches, but you will more effectively promote your services with a well-optimized profile. Choose your GMB category to get started.  Call 866-356-8198 for Google My Business optimization.
Optimizing Your Google My Business Page
Once you are listed on Google My Business and have claimed your company, the next step is to optimize your page. Many of the same search engine optimization principles that apply to your website will apply to your GMB profile. Optimize your page with the following:
Accuracy: NAP data, as well as hours of operation, and service areas should all be accurate
Reputation: Make sure you respond to negative reviews professionally
Verification: Verify your business locations so that customers can trust in your information
Visual Engagement: Upload clear and engaging photos to your GMB profile to capture the attention of users
Completing these steps will optimize your Google My Business profile. Remember to continue to update your page as elements of your company evolve. Whether it be the opening of a new office building, a change in your logo, or an additional service that you now offer. GMB is the new Yellow Pages for marketers, and it should be treated as something of great importance.
Google My Business for Rankings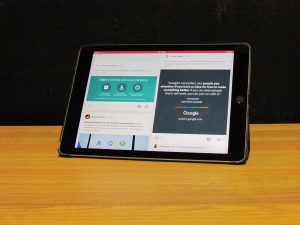 We know that Google My Business profiles influence local search results. But how specifically does Google determine where your business will rank based on GMB and other factors? Google considers the following elements when ranking local companies:
Distance: How close or far is your business address to the location of the searcher?
Prominence: How recognizable or "well-known" your business is, which can account for both online and offline factors
Relevance: How well does your GMB info relate to a user's search query? Keeping updated information can help your relevancy score
To learn more about Google's local ranking factors, check out how Google determines local ranking. If you are in the market for Google My Business optimization, you have come to the right place. At Nolen Walker, we optimize GMB pages for each of our clients in order to provide maximum marketing reach for local businesses. To discuss Google My Business and how it can influence online lead generation, give us a call at 866-356-8198.