Why Do Construction Workers Need Local SEO?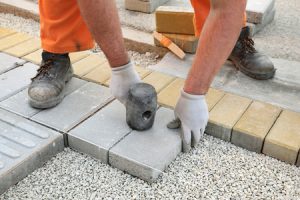 Any local business that plans to acquire customer leads online, must establish their presence through local SEO, also known as; local mapping. The concept is to optimize your business for local search engine results, which differ from national results. Some ways to enhance your local profile include:
Brand Development: Designing and presenting a consistent logo along with a consistent written message that appears in biographies and "about us" sections
Citation Sources: Claiming and optimizing business listings on internet directories, most importantly; Google My Business
Review Management: Soliciting and monitoring reviews on websites like Yelp and Better Business Bureau (BBB)
Website Optimization: Listing NAP information on your website footer, enriching content with local keywords, and embedding Google Maps location info within site structure
Local results are customized based on the location of the user. In cases like this, mobile devices are being used to perform the search query and location specific keywords are often used to qualify them. Businesses can take advantage of this through local keyword research and develop a list of local terms to add to their website. Call 866-356-8198 for concrete & construction local mapping.
Building Local Citations For Concrete & Construction Businesses
We previously mentioned that citation sources are of one of the more important components of local SEO. To expand on that, local citations serve as trust equity for businesses. Depending on the stature of the particular directory, trust and authority can steadily increase by association. Some directories construction workers should focus on are:
Angie's List: Known as a primary resource for choosing American home services
Better Business Bureau: A long-standing authority on policing business ethics
Google My Business: Consider this the foundation of your local SEO, and by far the most valuable citation listing for your construction company
HomeAdvisor: A niche directory that specializes in service industries like your own
Claiming and optimizing citations on these directories can establish authority in your local community. Not only because potential customers can verify your credibility through these sources, but also because citation signals are considered a local ranking factor in a study done by MOZ.
How To Place Construction NAP Info In Footer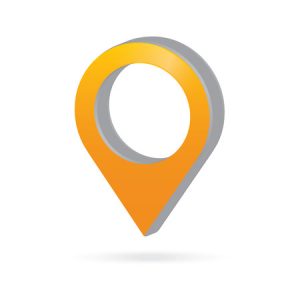 Every business should have their name, address, and phone number information embedded in the footer of their website. This addition helps Google properly market your website to local search users. There are multiple ways to add the info to your footer. A professional web designer can easily add the info in their design process, which is the recommended method. For amateurs, using a WordPress footer widget becomes a satisfactory alternative.
Nolen Walker works with service industry business like yours to design, optimize, and market your website to thousands of local search engine users. We understand the importance of local leads to service businesses. Your entire livelihood can rest on the effectiveness of your marketing campaign, and we take that responsibility very seriously. Call 866-356-8198 for concrete & construction local mapping.