Local SEO is an important factor for any business looking to improve the online presence of their business. Without proper optimization for local search results, you will have a harder time seeing your website show up anywhere near the top of Google Search. Simply because, without the right signals, Google has no idea where your business is located. That is why we offer professional local search engine optimization and mapping services so that your business is more visible to your potential clients.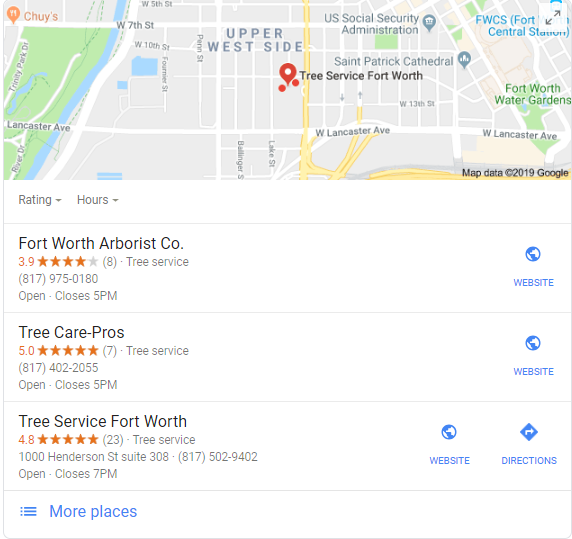 Local Search Factors
There are many ways that you can increase your number of online sales leads through local search optimization and our services cover all the top, local ranking factors that will help boost your website to the top of the search results:
NAP – One of the simplest, yet most important factors for your local search optimization comes down to three critical pieces of information: the Name, Address, and Phone Number of your business. Without these, Google won't be able to place your website in local search results and you won't be able to create citations for your company in local business listings.
Google My Business – Appearing in Google Local Packs is highly beneficial to your business. Having a Google My Business account is an excellent way to make sure Google has all of your current business information that is necessary for their local listings. In fact, a Google My Business listing is considered one of the top factors for local search optimization.
Local Business Listings – There are many places across the web where you can submit your business information for local listings. But knowing which listings will help you gain better recognition with Google and which ones will only create link spam is critical. We make sure that your site is listed on the top citation websites to further increase the local search optimization of your business.
City Pages – An important aspect of local optimization is 'geo-topical' content. While your business may be based out of a single city, you don't want to ignore the surrounding area that might have hundreds of potential customers looking for your services. This is where carefully optimized city pages come in to ensure that your company is appearing in local search for other locations near you.
Reviews & Testimonials – Review sites like Yelp have become an important factor for some consumers when it comes to determining which company has the most trustworthy services. Having recent and positive reviews from past customers will not only increase the likelihood of bringing in new customers, it also considered a factor of ranking in Google Search Results.
Invest in Local Mapping From Nolen Walker
Get found on Local with our search engine optimization services! With Organic SEO best practices approved by Google, we can improve your website and local business listings so that you see better results online.