If you own a concrete & construction company but are not generating leads from your website, your problem might be content quality. Google prioritizes websites with unique and valuable content and penalizes websites that present spammy and manipulative content to its visitors. Some elements of valuable content are:
Engaging: Gives the reader a reason to stick around
Informative: Educates the reader about your subject matter
Professional: Reads as if it were written by a knowledgeable writer
User-Friendly: Informs the user more so than catering to search engines
Optimizing your website with quality content is the first step towards a high ranking on search engines. Of course, other elements will also have an impact. Those include; website design, URL structure, and mobile usability. If you are interested in content writing for your concrete & construction company, you can give us a call today at 866-356-8198.
How Construction Websites Can Avoid Keyword Stuffing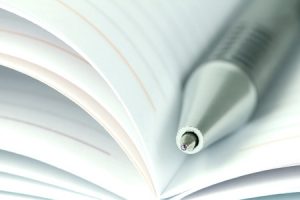 One of the major problems that comes up with poor performing websites is keyword stuffing. Google will penalize your site if its content is filled with spammy keywords that compromise the integrity of the writing. As a test, read over your content and look for these trends:
Hidden Text: One of the original "black-hat" SEO strategies – this tactic changes the text color of keywords so they are invisible to the reader but still picked up by search engine crawlers
Keyword Density: Use Yoast's free WordPress plugin to measure your keyword density — it will turn red when in the danger zone
Irrelevant Word Placement: Even if a sentence reads grammatically correct, if the content presents as irrelevant to the page subject, it is considered keyword stuffing
Spam-Like Writing: Does your content read as spammy, meaning it disrupts the natural flow of the sentences?
If you can avoid these pitfalls, you are unlikely to be penalized by Google for keyword stuffing. If your current website participates in any of these tactics, it's not too late to recover. Add Positions can build you a new website with fresh content that meets the Google quality standards.
The #1 Concrete & Construction Content Writing Company
You won't find the dedication, expertise, and attention to detail of Add Positions anywhere else. We specialize in content writing for construction companies. We know exactly what it takes to develop content that will best market your services to local consumers. Some SEO companies generate traffic, but that traffic is never converted into sales because their content lacks the proper relevance. Add Positions matches you with real consumers who require services.
The best part of Add Positions, is that you can constantly evaluate our performance. We don't lock you up with long-term contracts, but allow you to reassess your position each month and determine if you would like to continue working with us. We are so confident that you will, that we never even bother with long-term deals. Call 866-356-8198 for concrete & construction content writing services.