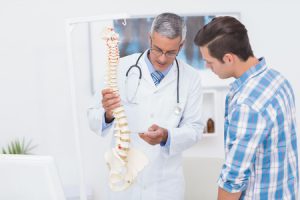 The best way to move your website up search engine rankings is to fill it with high quality content. One of the best ways to keep fresh content circulating, is via blogging. Chiropractors should maintain a monthly blog within their main website. Here are some chiropractic blog ideas to consider:
Community Outreach: Promote your brand to the public with discounts and/or giveaways
Exercise Tips: Provide patients with some stretching tips for back health
FAQ: Answer health questions that you hear quite often on your next blog post
News Commentary: Give your take on a news articles about chiropractors and spine health
These are a few blog ideas to help chiropractors get started with posts. Providing regular blog posts (once per month) signals to Google that re-crawling your website is necessary. For this reason, internal blogging is suggested. Internal blogs exist on the same domain as your website and therefore contribute to its overall SEO. Call 866-356-8198 for chiropractic blog content.
Google Quality Guidelines For Chiropractors
Content quality should extend beyond blog posts. All of your website pages — home pages, service pages, about me pages, etc., should be optimized with well-written content. Google lays out there content standards with their quality guidelines. They include:
Engaging: Captures the attention of the reader
Ethical: Refrains from black-hat SEO tactics designed to "trick" Google
Unique: Offers exclusive value to visitors
User Friendly: Is written with the user in mind, not the search algorithm
Valuable: Provides relevant and informative content to the reader
The underlying concept is to prioritize users over search engines. The irony is that by writing content for users you will also be optimizing for search engines. Google has done a great job of rewarding websites with quality content, and penalizing manipulative sites with poor intentions.
How Chiropractors Can Avoid Automated Content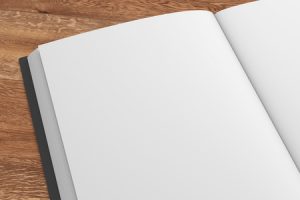 When hiring a content writing service for your chiropractic website, be aware of automated content. Some content services provide auto-generated content for your website. This can be problematic because of its potential to cause duplicate content issues and/or a poor user experience. If the writing looks spammy, it will cause users to exit your site, hurting your ranking potential. Ask for a writing sample before hiring a service.
Nolen Walker employs human content writers who are ready to write pages and blog posts for your website. Don't invest in robots who will create non-engaging, spam-like content, but instead rely on a trusted marketing service that caters to businesses just like yours. We know what it takes to rank you on the top of Google search results. Call 866-356-8198 for chiropractic content writing services.