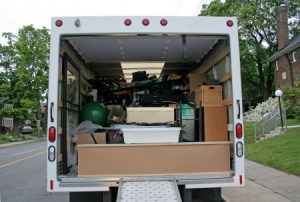 Movers looking to expand their customer base should invest in social media marketing. Brand awareness is about more than just logo design, it's about strategic marketing that creates visibility throughout all marketing channels. Social media is a valuable tool for local businesses. Here are some of the reasons why:
Brand Recognition: The more places you show your logo, the better it will be retained by customers
Content Sharing: Social media is a great place to share blog posts and curate other relevant content
Low-Cost Channels: Social Media accounts like Facebook and Twitter offer free sign up
Search Optimization: Social media is considered a local ranking factor for Google searches
One of the most crucial parts of social media is premium lead-generating potential. With highly customizable platforms like Facebook Ads and Instagram Stories, it's easier than ever to connect with your target market. If you have existing ad accounts, we will audit and optimize them for stronger results. If you have no current presence, we will create your accounts from scratch. Call 866-356-8198 for moving company social media marketing.
Facebook Business Pages For Moving Companies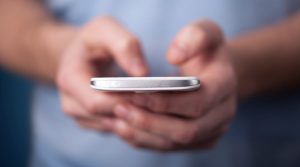 Facebook is the most popular social media platform on the planet. They offer personal pages for family and friends, and also business pages. Moving companies will want to create a Facebook business page. The process is simple, but there are a few things you should prepare before you set up the page. They are:
1. Name of Page: Come up with your business page name — your brand name or a close resemblance
2. Business Blurb: A short description of your business and what it has to offer
3. Profile/Header Images: Prepare some high-quality images of your business to upload to your page
4. Call to Action. Facebook business pages have a space at the top for a call to action — something like a phone number to your office or a link to your website
After preparing these things you can publish your new page. At this point, you can start posting relevant material. A few things to consider are; promotions, discounts, giveaways, company photos, scheduled events, etc. You can quickly spread the word about your brand and official promotions by posting strategic ads. Facebook also provides Insights so you can track and measure how well your moving company's social media content is engaging with other users.
Twitter Management For Movers
Aside from Facebook, Twitter is the most popular social platform in the U.S. Twitter is known for its instantaneous spread of information. Moving companies can interact with their customer base using Twitter, and it is also a great place for promotion and content curation. Similar to Facebook, businesses can promote discounts, giveaways, and more via Twitter. You can also participate in #hashtags which allow you to join in on local, national, and even global conversations.
Generate Real Leads With Nolen Walker
If this all sounds foreign to you, you might be lacking the proper social media marketing services. Nolen Walker covers every aspect of your online advertising and uses each of them for the common goal of customer acquisition. Stop wasting marketing dollars on services with zero accountability and zero ROI. Call 866-356-8198 today for moving company social media advertising!