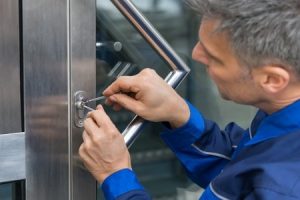 Are you a locksmith looking to generate more leads online? You may have been told your problem is search engine optimization, but it may go way beyond that. Professional web design is the basis for all SEO implementation, making SEO without a well-designed website, a fruitless effort. If you are unsure about the quality of your website, consider the following characteristics:
Measurable: Is your website design optimized for Google Analytics so that you can track performance?
Mobile Responsive: Is your website mobile-friendly? – Every website in 2017 should have a mobile-friendly design
Navigable: Is your website simple to navigate on both mobile and desktop?
Visually Engaging: Be honest – does your website look appealing?
If you answered no to any of the above questions, you should consider investing in professional web design from Nolen Walker. We don't use the redundant locksmith website templates that you find on website factories. Instead we employ elite professional web designers to create a custom WordPress website, specifically for your locksmith company. Call 866-356-8198 for locksmith website design.
Why Locksmiths Need Responsive Design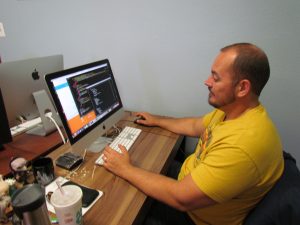 If you check out most locksmith websites, you might see some that look nice on desktop. But try viewing them on a mobile device. Do they look the same? Do they even load properly? In 2017, having a website that displays optimally on all devices is imperative. Google even recommends responsive design. Here are some of the reasons why:
Display Optimization: Many mobile websites that do not have responsive design display poorly on phones and tablets, whereas those with responsive design display properly on all devices
Google Crawlability: Responsive design helps Google crawl and index your website more easily
Singular URL: Having a separate mobile URL can create duplicate content problems while responsive design allows you to share a single URL across all devices
These are reasons enough for locksmiths to invest in custom responsive web design from Nolen Walker. We create each of our client's websites with responsive design. Why? We know what Google prefers and our goal is to rank you at the top of search engine results pages (SERPs). Furthermore, we realize that mobile search continues to trend upwards and want all of our clients ahead of the curve moving towards 2018.
WordPress for Locksmiths
There are several CMS options to choose from when designing a website, including WordPress, Drupal, and Joomla. At Nolen Walker, we design your website using WordPress. We do this because of the ease of content management, along with the high potential for SEO that WordPress provides. We also love the ability to customize your website so it uniquely represents your brand and ideals.
If you are done settling for a poorly designed website with low SEO potential, the time is now to make the switch to Nolen Walker. And we won't stop at web design. We will then optimize your site for Google searches, and expand your market reach through social media advertising and reputation management. Call 866-356-8198 for locksmith website design.