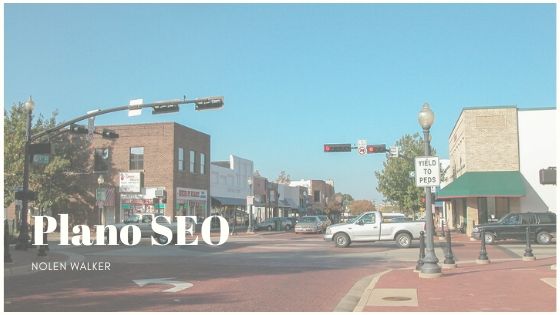 Looking for SEO in Plano, TX? Nolen Walker is a digital marketing leader that will implement proven strategies with a record of stable business growth.
What is Plano SEO?
SEO in Plano refers to search engine optimization for Plano-based businesses, institutions, or individuals. Optimizing for a specific city like Plano requires an in-depth understanding of Local SEO.
The Pillars of Search Engine Optimization
Plano SEO can be broken down into 4 main categories: Branding, Content, Local, & Technical.
Branding + SEO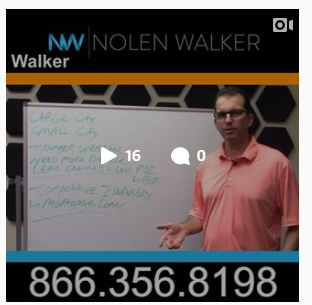 Google's most efficient way to sift through the never-ending web index is to prioritize pages that represent a credible brand. When you think about Google's philosophy, it makes perfect sense.. But don't stress, you don't have to be a globally recognized company for your brand to carry weight online. Here are some of the things we do to help your brand:
Digital Brand Mentions
When another website, user, or social media account mentions your website online, your digital brand footprint increases.
Promotional Advertising
When your business runs advertisements on PPC or social media, users take notice and begin to recognize you.
Promotional Content
When your business publishes content that is memorable to the user and promotes a service or other value proposition, users take notice.
Social Media Posts
When your business is active on social media and showcases employees through posts, the internet begins to validate you as a brand.
Content + SEO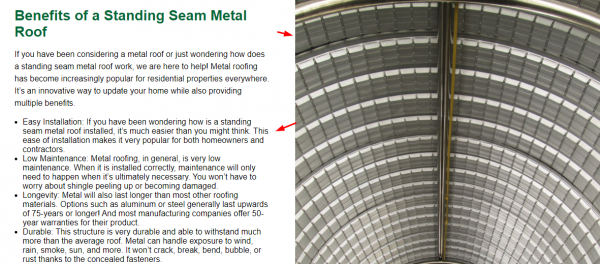 Once you've established your brand enough to mean something to internet searchers you can begin to rank higher for content you've produced, or plan to produce moving forward. Great content will always provide an increased chance of SEO success because the user typically values great content and engages with it as such. Here are some ways we produce great SEO content:
Content Marketing
Good content won't have its greatest impact without reaching the most possible readers. Organic search is only one way to have content seen, but there are other ways to distribute.
Custom Blog Posts
Blog posts are the most likely to go viral when shared on social media or another online gathering place. The most sharable posts are well-written, long-form posts that engage the user and inform them accordingly.
Custom Service Pages
Service companies often wonder how a user knows to find a specific service they offer online? The answer is optimized service pages that are written with unique content and properly interlinked throughout the website.
Keyword Research
Although user intent is quickly replacing the traditional perception of keywords, it remains critical to know what your target audience is searching for and crafting content around those terms and phrases.
Local + SEO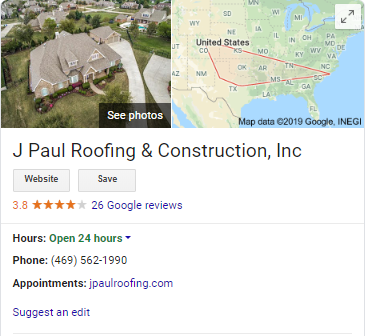 Since we can't all be globally recognized, our best chance at SEO success comes on the local level. You can be recognized as a digital brand within Plano, TX when we implement our tested local SEO strategies. Other companies in your industry are going to be competing for the same online space, so it is imperative you optimize locally. Here are some of the aspects of local SEO:
Google My Business
Every Plano business should claim and optimize their listing on Google. It is on GMB listings where you are seen once a local user searches for a relevant keyword term or your specific brand name.
Local Mapping
Google Maps is where your GMB listing is showcased to users within your proximity. If they search for a relevant keyword, they will be shown a Local 3-Pack which highlights the top 3 businesses based on relevance and proximity.
NAP Citations
Aside from GMB, there are countless other directories that store your name, address, and phone number (NAP). You want to ensure you are properly listed on the right directories, and that the information is consistent throughout.
Reviews / Reputation Management
Nolen Walker includes our custom review software that allows users to leave 3rd party reviews directly from your business website. It also integrates customer text messages for review reminders.
Technical + SEO

The part of SEO that the average person is least familiar with is technical SEO. It requires an understanding of Google algorithms, updates, and best practices. Technical SEO can encompass many things including the strategic placement of keywords within URLs and metadata, as well as the refinement of a website's codebase. Here are some components of technical SEO:
Codebase
Nolen Walker websites are designed with custom code, something you rarely find from a modern SEO agency. The reason is that it requires in-house designers capable of creating custom mobile sites.
Metadata Optimization
On-page content can only reach its full potential with proper metadata including title tags, meta descriptions, image alt text, etc. Nolen Walker optimizes metadata for peak performance.
Schema Markup
Some search results have enhanced snippets like FAQ or review star ratings. This is the result of schema code injection, something Nolen Walker performs for each client website.
URL Structure
Google crawls websites based on their URL structure and prioritizes those that present a logical and user-friendly hierarchy. Nolen Walker has a proven URL structure that is optimal for Google search.
The Nolen Walker Advantage
Having optimized thousands of websites spanning across more than a decade, Nolen Walker is one of the leaders in Plano digital marketing, web design, PPC advertising, social media management, and more. Our techniques are based on real-time data of existing customers who are succeeding in the online marketplace. We hope to soon have a chance to optimize your Plano business to increase lead generation and stimulate customer growth.