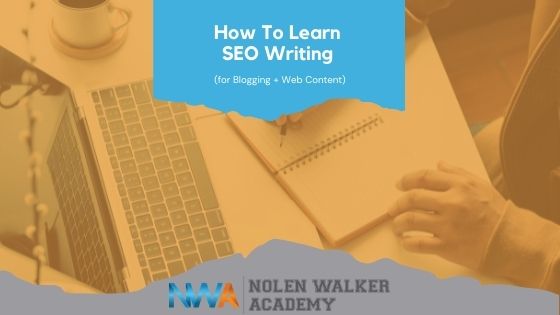 Business owners and entrepreneurs that learn SEO writing have a significant advantage over competitors. Although writing is a skill, ranking content on Google is the most intriguing component for businesses.
SEO writing is the backbone of modern digital marketing. Sure, SEO entails a lot of technical aspects that don't have much to do with writing; but without the written (or typed) word, SEO would be adrift in the vast sea of marketing tactics.
SEO writing is not the kind of writing you learned in school. So how do you, as a business owner, an aspiring SEO consultant, or just someone who wants to write good on-page content, learn the skill of SEO writing?
There is no simple answer to that question, but Nolen Walker Academy outlines how to learn SEO writing in the following post. 
Misconceptions About SEO Writing
Many people think of SEO writing and automatically conjure up images of a writer hard at work behind the screen of a computer, working on a blog. However, while blog content is a big part of SEO writing, it is not the end-all-be-all. Another huge part of SEO writing is on-page web content writing.
On-page web content writing can encompass anything from a product description to an "About Us" page. And while there is a decent amount of crossover between the two types in terms of rules and general guidelines, they are still very distinct. Allow us to explain:
Blog Writing
Blog writing will typically focus on one topic and revolve around a particular keyword or phrase. In addition, blog writing will require the writer to be thorough in description and exhibit knowledge and authority on a subject.
The overarching idea behind blog writing is to provide the reader with a how-to guide, a countdown or "best of" list, or answer a frequently asked question.

Web Content Writing
Web content writing is a little different than blog writing. For example, on-page content may entail writing a company bio, service page, or product page. In addition, it will usually include writing about a specific type of service and industry.
Additionally, depending on the client's business or desires, on-page content may be much more sales-oriented, whereas blog content is more focused on education or entertainment. In general, on-page content is less dependent on one's ability to write creatively.

SEO Writing Fundamentals
It's essential to distinguish between web content writing and blog writing. However, you should also be aware that there are some fundamental requirements that you will usually need to meet for both: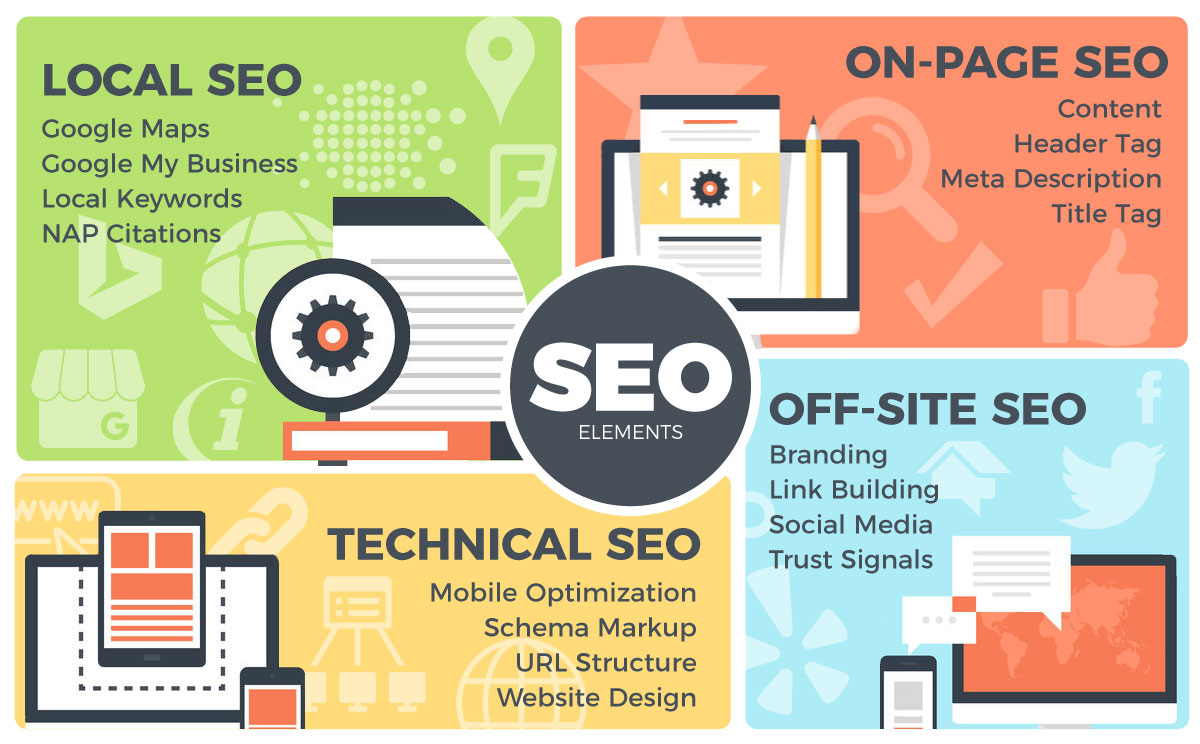 Keyword Usage
If you are doing SEO right, you are centering the topics of your blog content and your on-page content around a specific keyword. The reason for this is that keywords help search engines rank blog content and on-page web content for relevant search queries.
Linking Opportunities
They never teach you to leave room for linking opportunities in your writing at school. But you have to create either internal or external (usually both) linking opportunities in your SEO writing, whether you are writing a blog or on-page content.
In other words, link placement is not arbitrary and must fit seamlessly within the written content. As a result, you must "write in" opportunities for natural linking.
Formatting
Most people prefer not to read massive walls of text – especially when shopping, researching, looking for local businesses and services, or simply just casually web-browsing. That's why formatting is so important if you want to learn SEO writing.
Breaking up complex concepts into easily readable doses is vital to your value as an SEO writer. Bullet and numbered lists are great, but you also know when and how to break up ideas not to disturb the flow of the content as a whole.
SEO Writing Do's and Don'ts
There's a thin line between right and wrong that can be very hard to toe in SEO writing. So let's take a look at a few key concepts and how to use them the right and wrong way: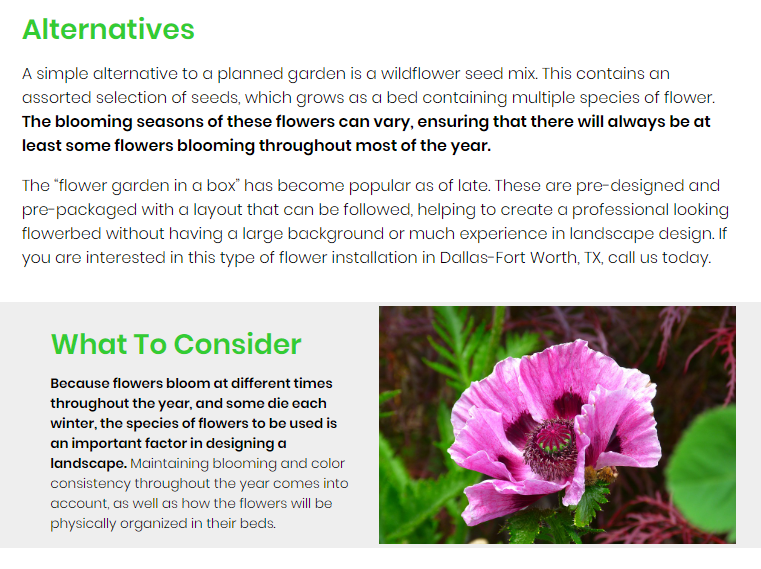 Keywords
Do: Your research. Like any writing, SEO writing entails a lot of research that starts with keywords.
Don't: Overstuff keywords. Just because your research yielded a long list of keywords doesn't mean you should use them all on the same page, nor should you overuse the same keyword.
Readability
Do: Make sure that your content is easily digestible. Use lists, small paragraphs, and relatively simple language.
Don't: Write essays. Just because your vocabulary is immense doesn't mean Shakespearian-level prose will fly in SEO writing. Also, remember that the reading level of the average US citizen is between 7th and 8th grade.
Market Research
Do: Take a look at what is ranking highest among your competitors or those of your clients. Doing so will give you a good idea of what topics to focus on and topics trending among consumers.
Don't: Plagiarize. We cannot emphasize this one enough. Even if the topic you're writing on has been covered extensively, you cannot plagiarize anyone else's writing. Google will penalize your site if it detects stolen content. You even have to be careful about plagiarizing your own content as duplicate content will not rank. It may be challenging to come up with fresh content, especially when you find yourself writing about the same topics frequently, but this is the challenge of the SEO writer and what separates the good ones from the great ones.
What's the Best Way to Learn SEO Writing in 2022?
We won't sugarcoat it: it always helps to have some background in writing if you want to get into SEO writing. It helps, but it's not essential. We have seen it work best by studying under a mentor – someone who has extensive experience with SEO writing specifically.
Not everyone knows someone like that personally, though another good alternative is to take a copywriting course at a local community college or University. While copywriting isn't the same as SEO writing, a lesson in copywriting will teach you the fundamentals that make for good SEO content.
Unfortunately, learning SEO writing rarely appears in standardized courses. It is a relatively new school of writing. By far, the best way we've seen it work is by learning from an SEO and marketing course.
Specialized, online SEO courses are the best way to learn because they offer a focused curriculum that teaches the unique nuances of SEO writing. If you want to learn SEO writing from a team with over 15 years in the industry, join Nolen Walker Academy.